---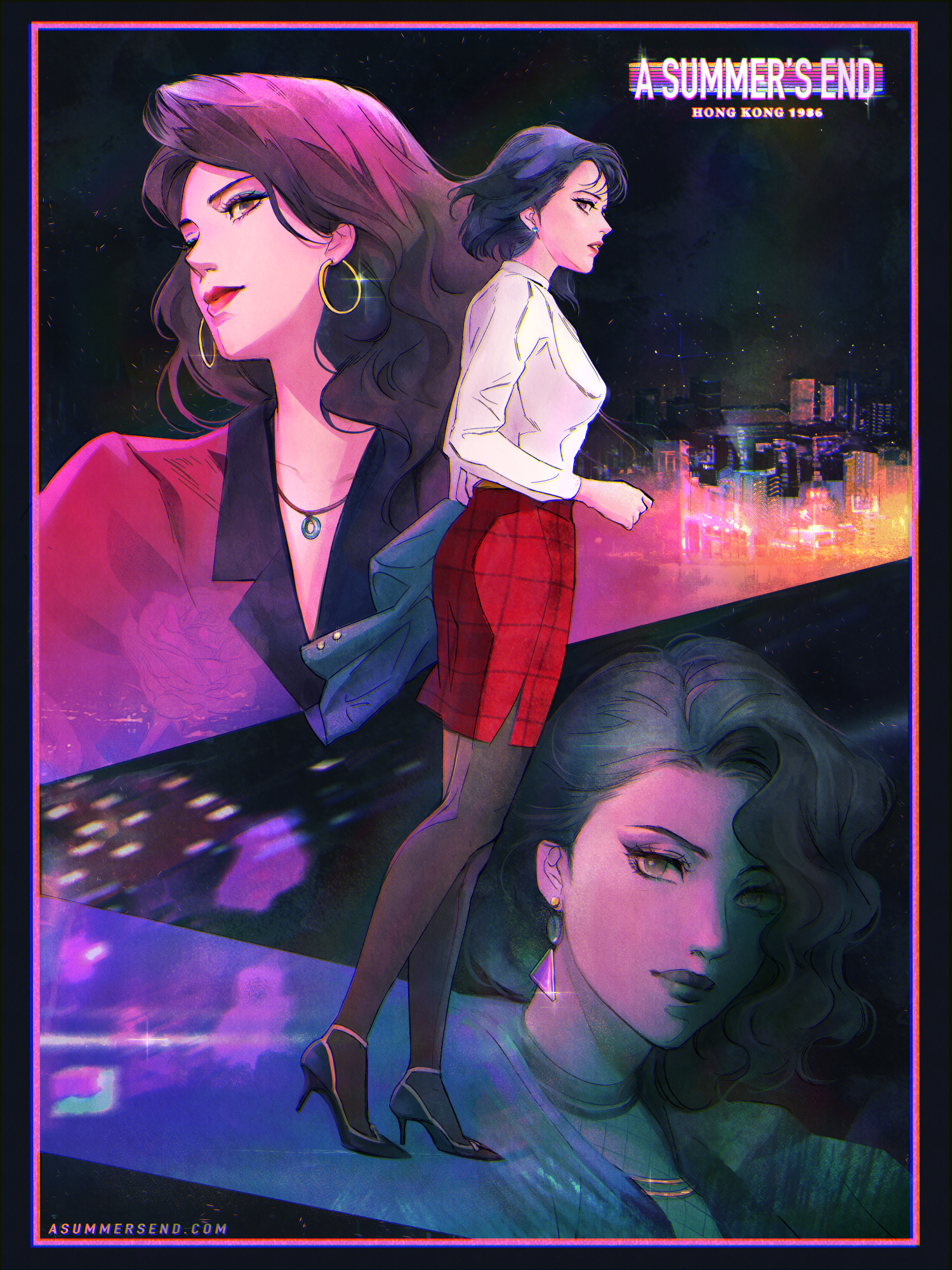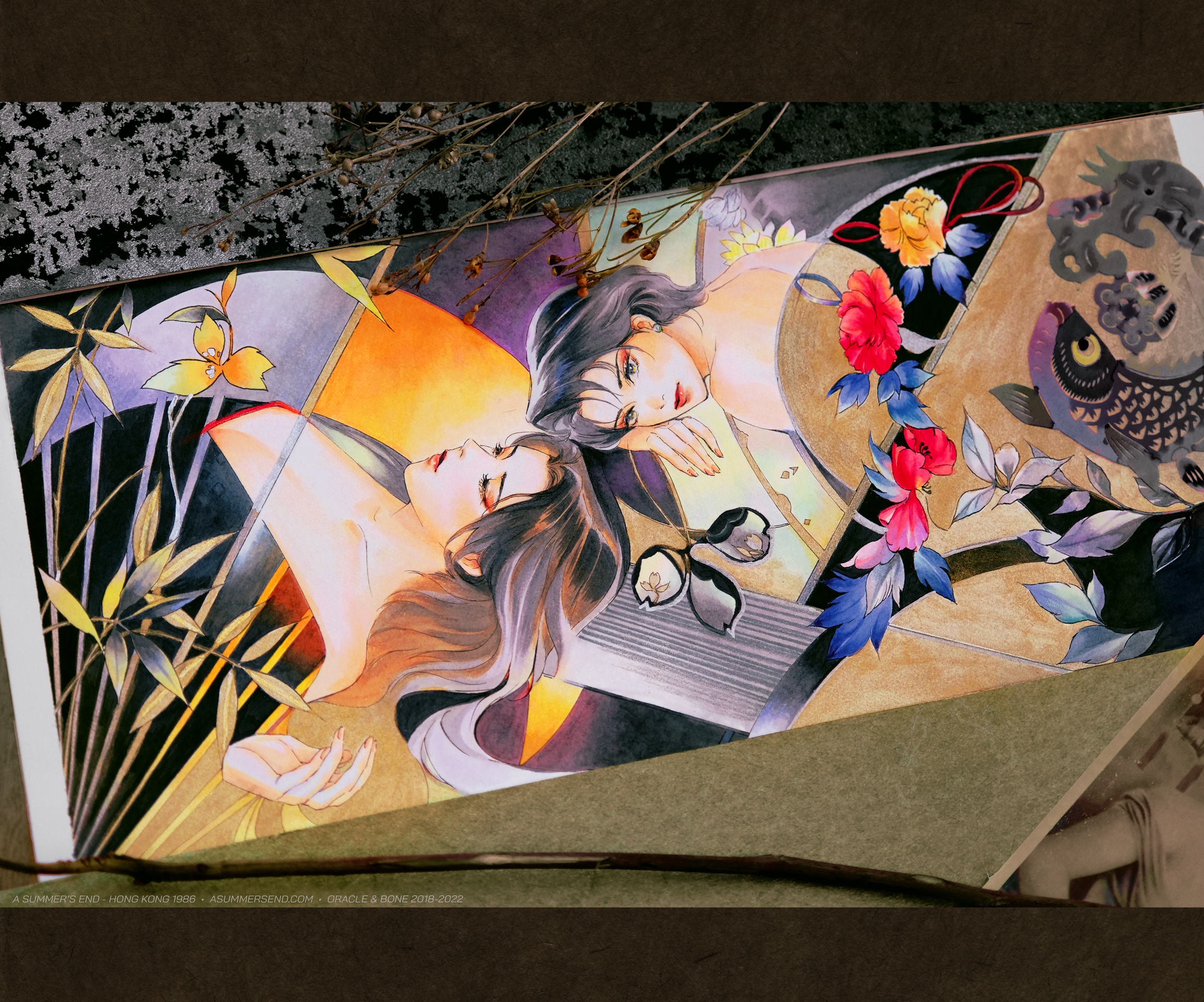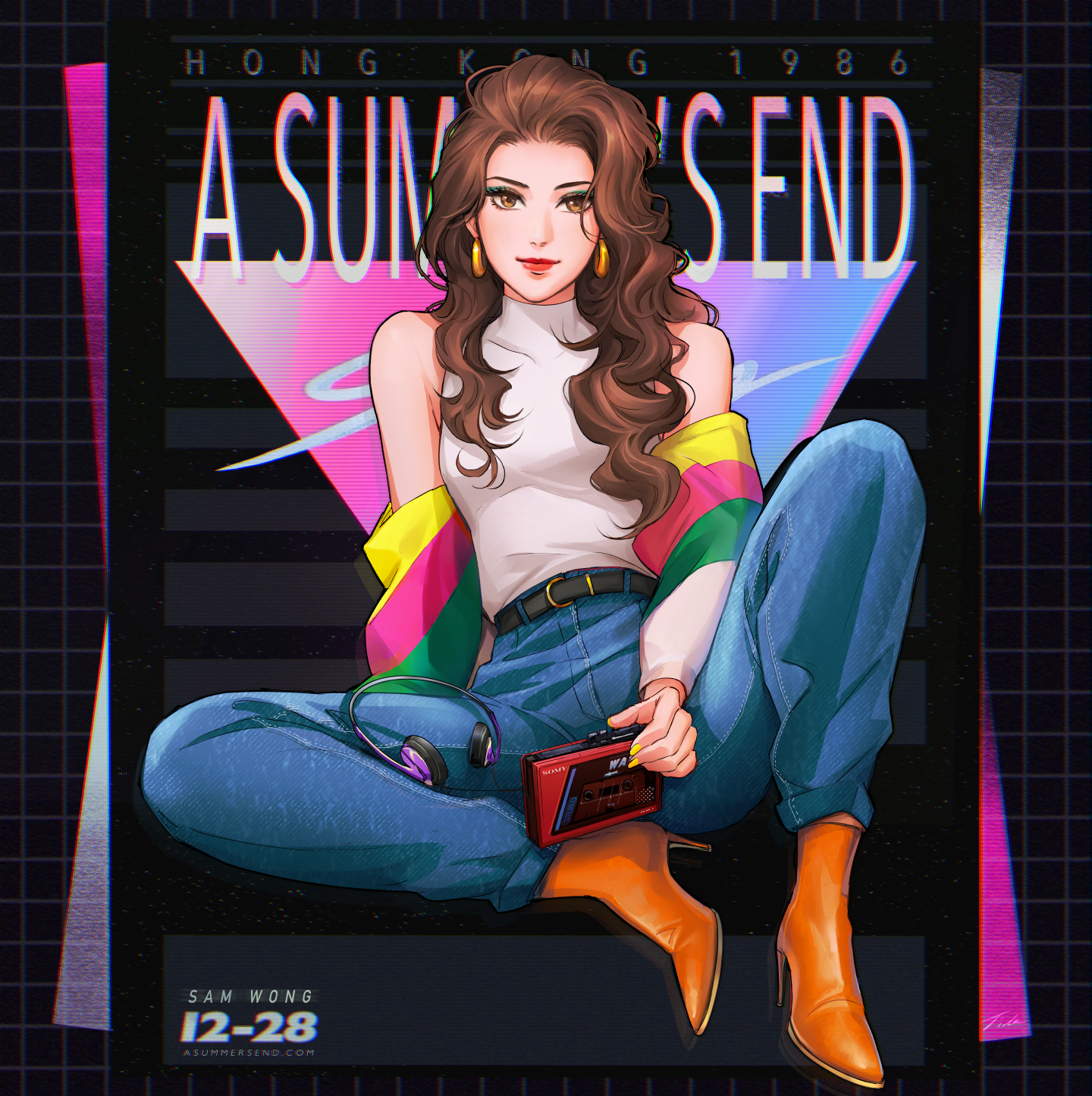 Copyrights © 2021 Tida Kietsungden | 2018-2021 Oracle & Bone Studios 'A Summer's End - Hong Kong 1986'

---
TRADITIONAL ART
︎ Pencil and ink drawings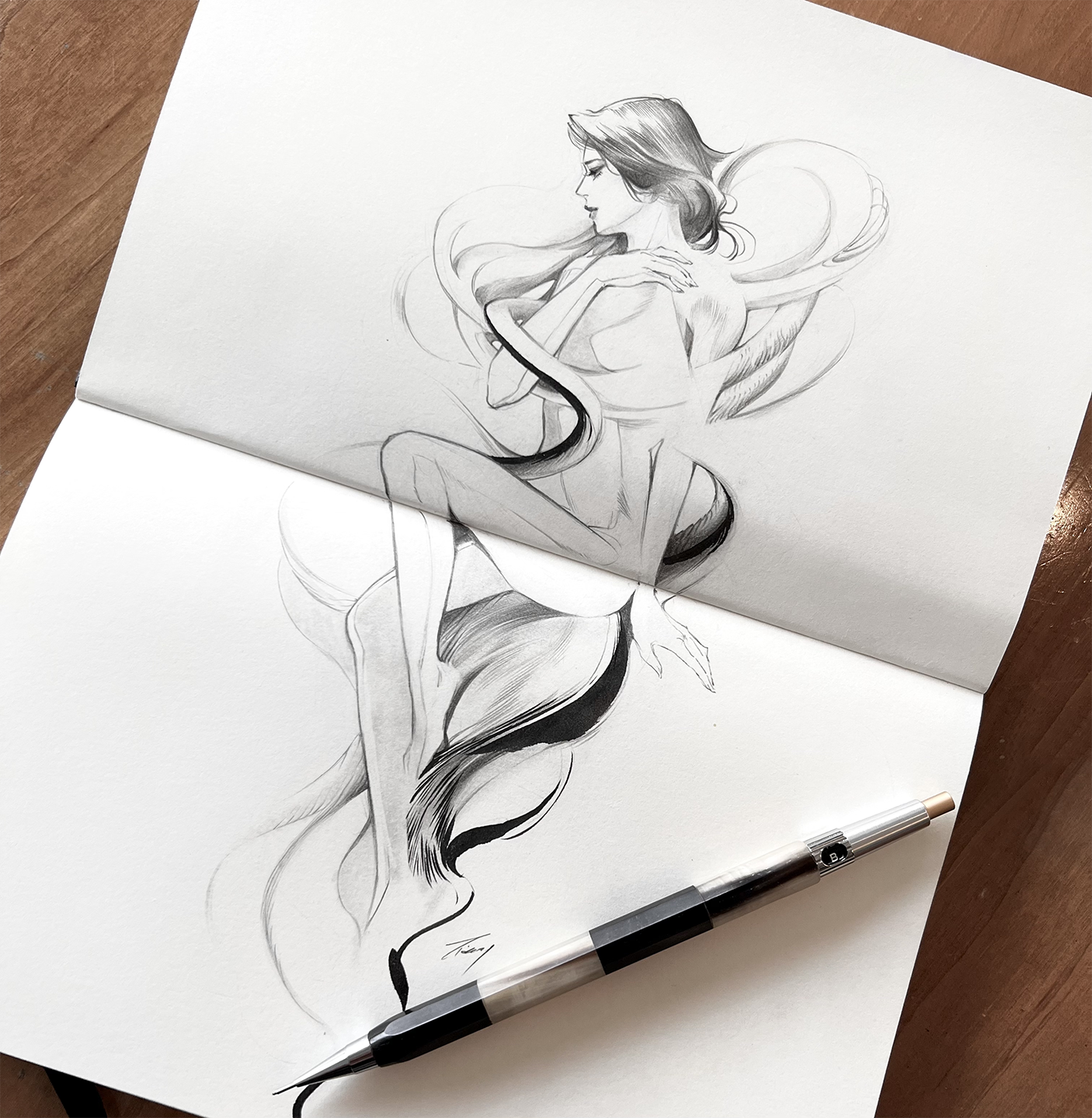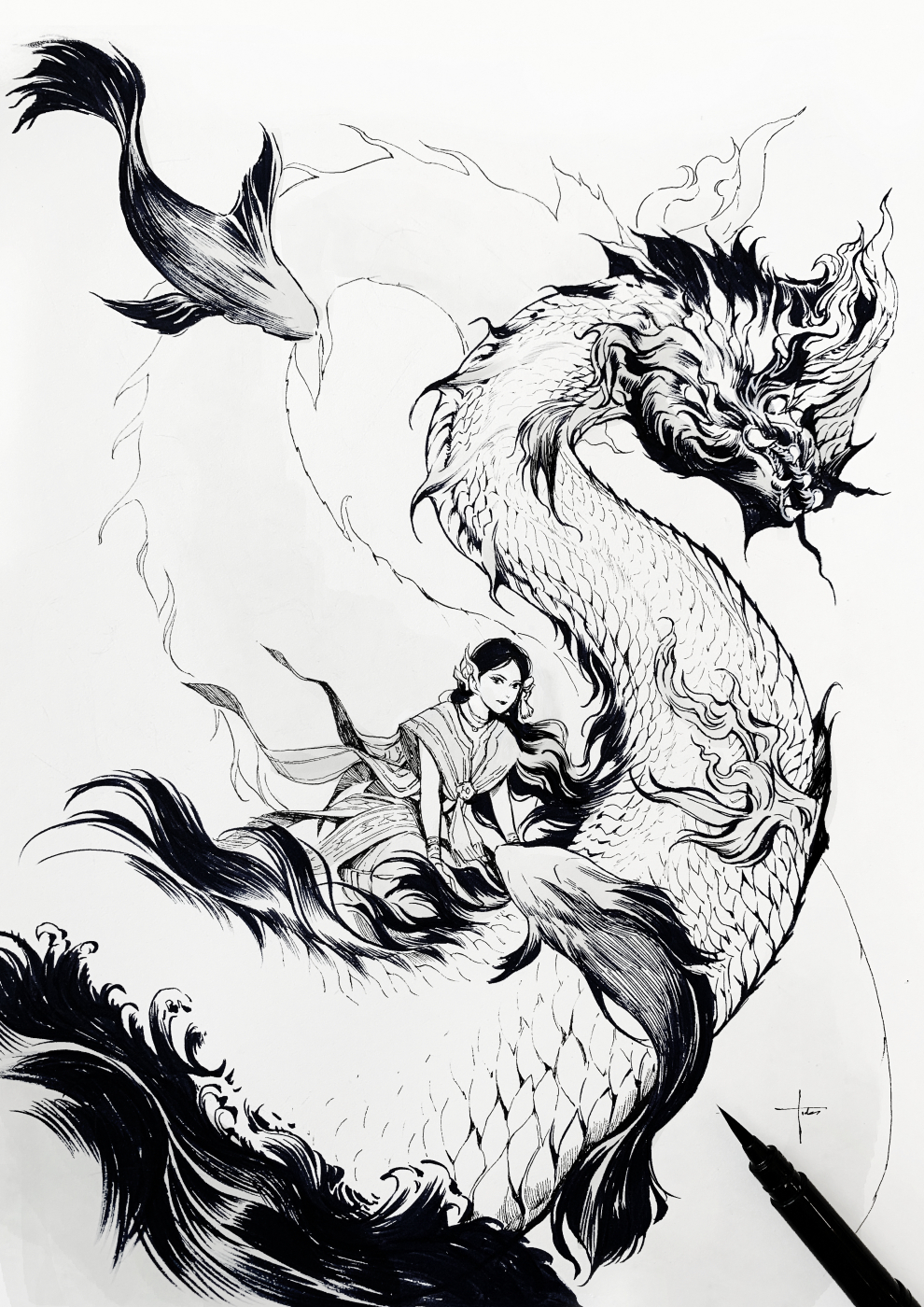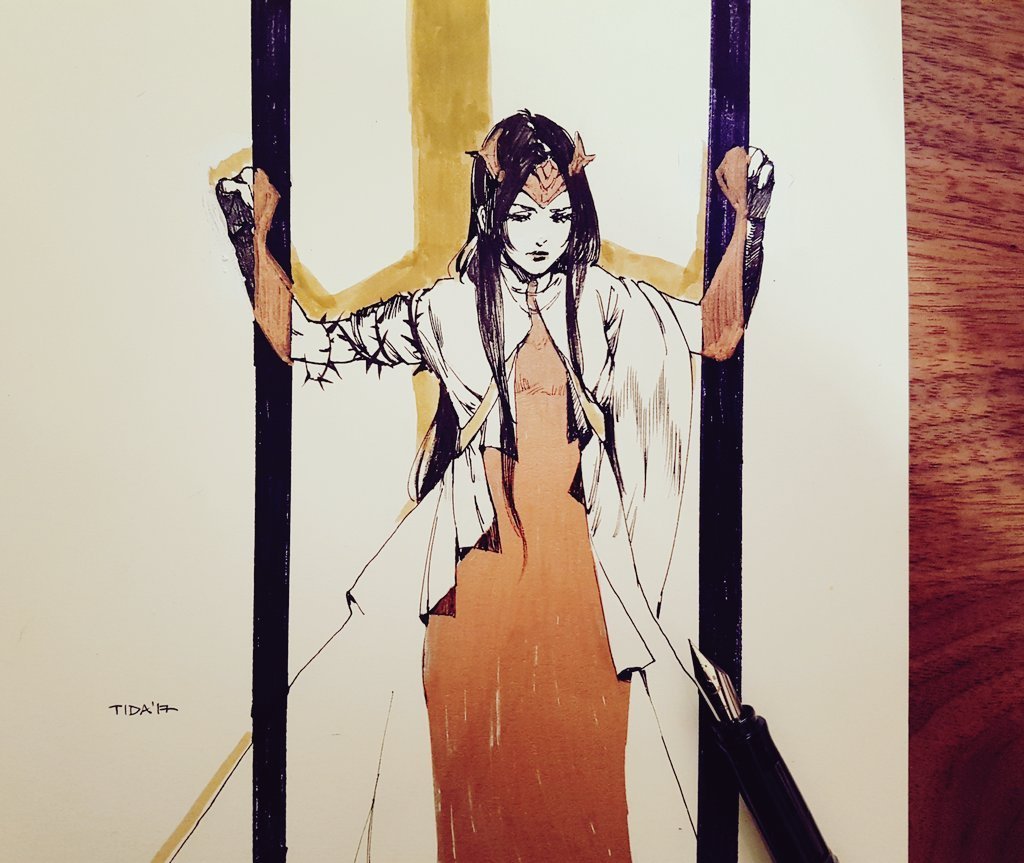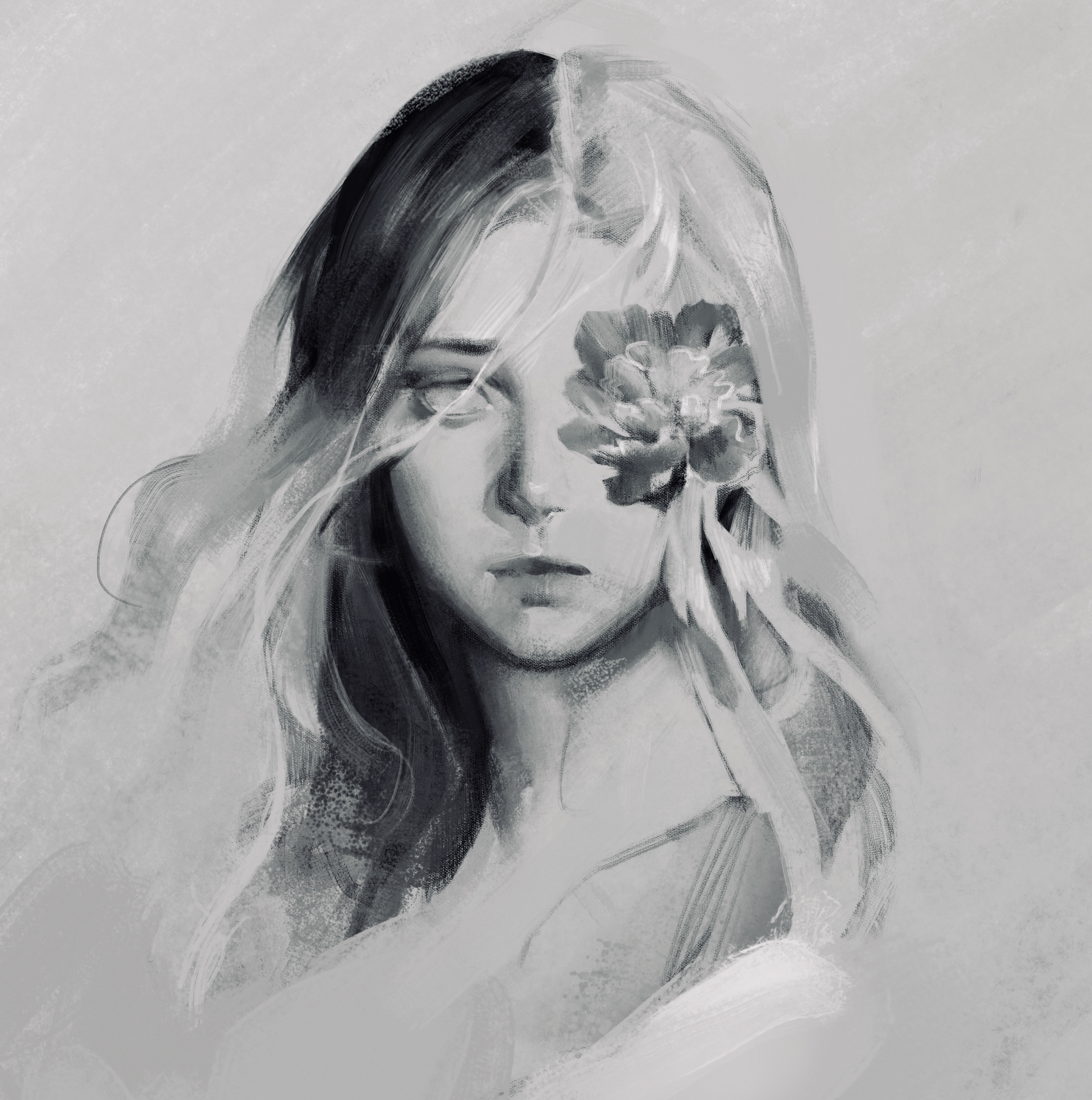 Copyrights © 2021 Tida Kietsungden

---
DIGITAL ART
︎ Illustration and concept arts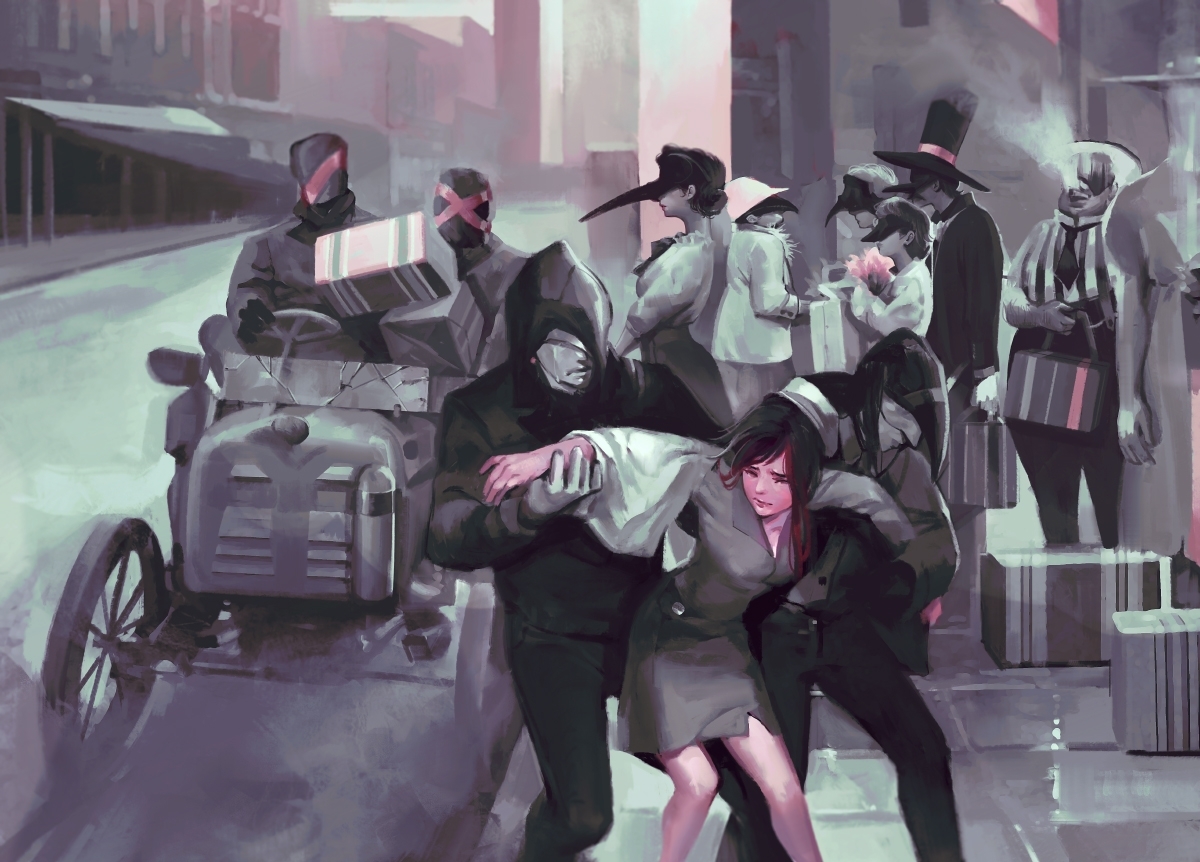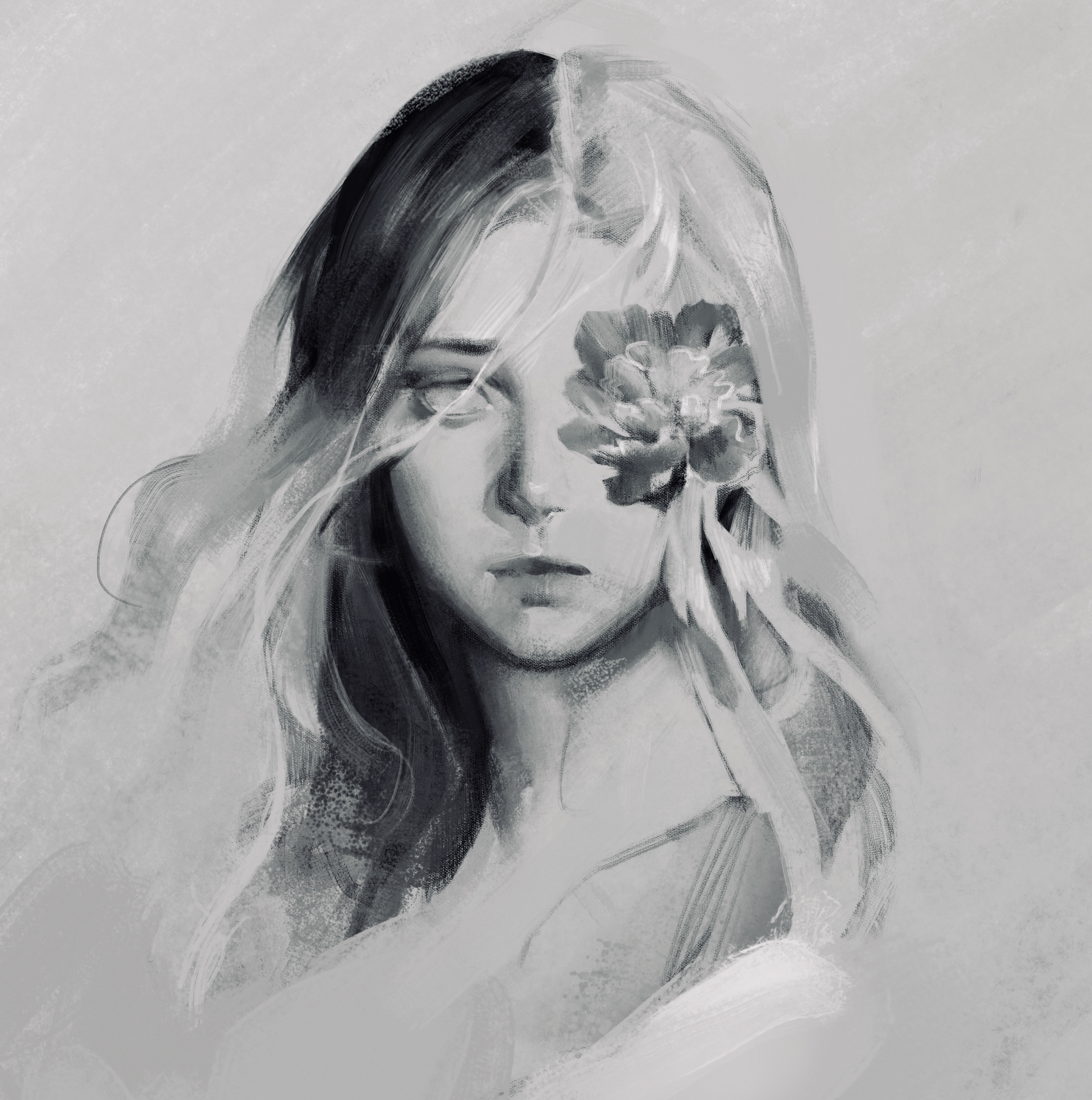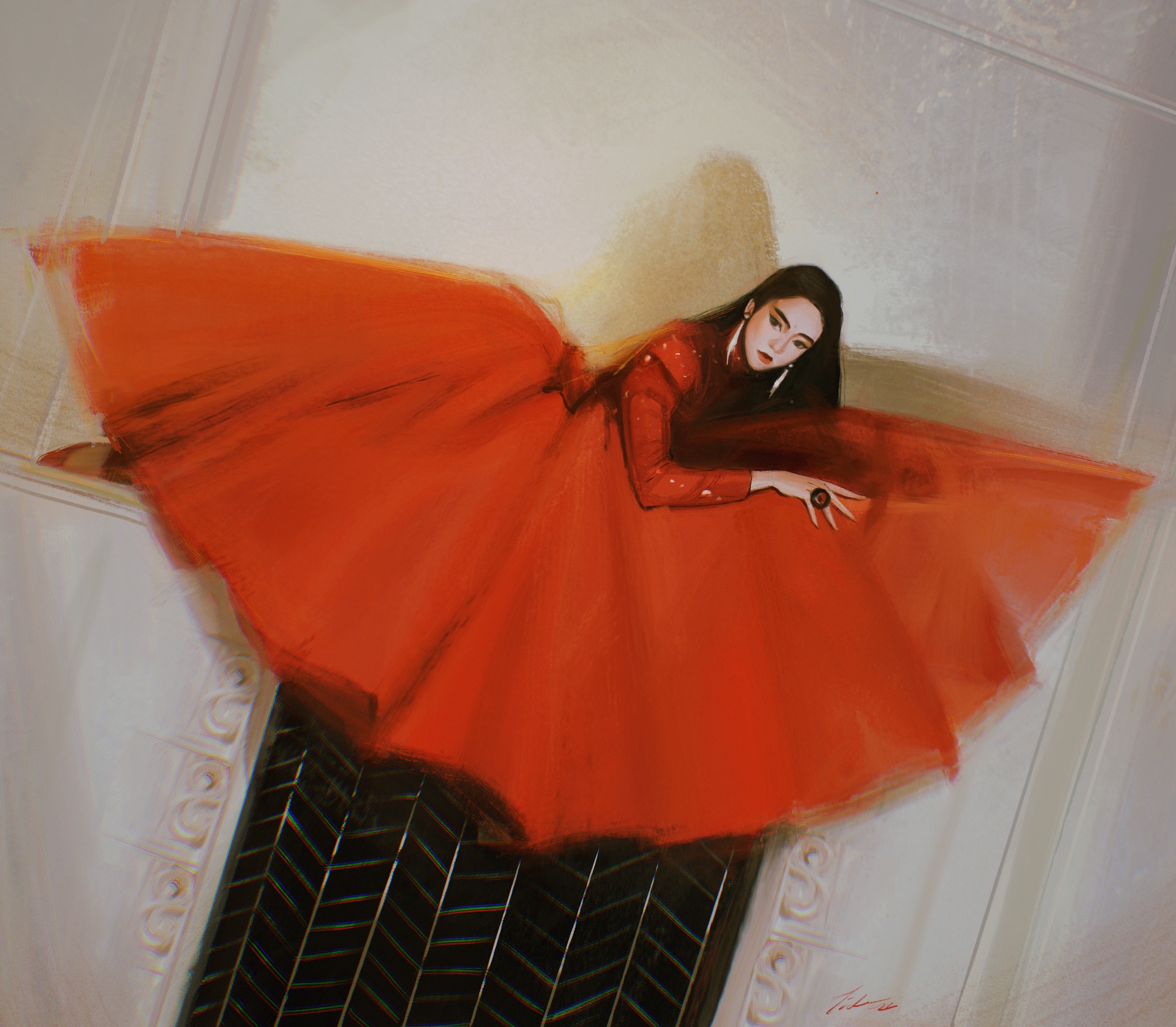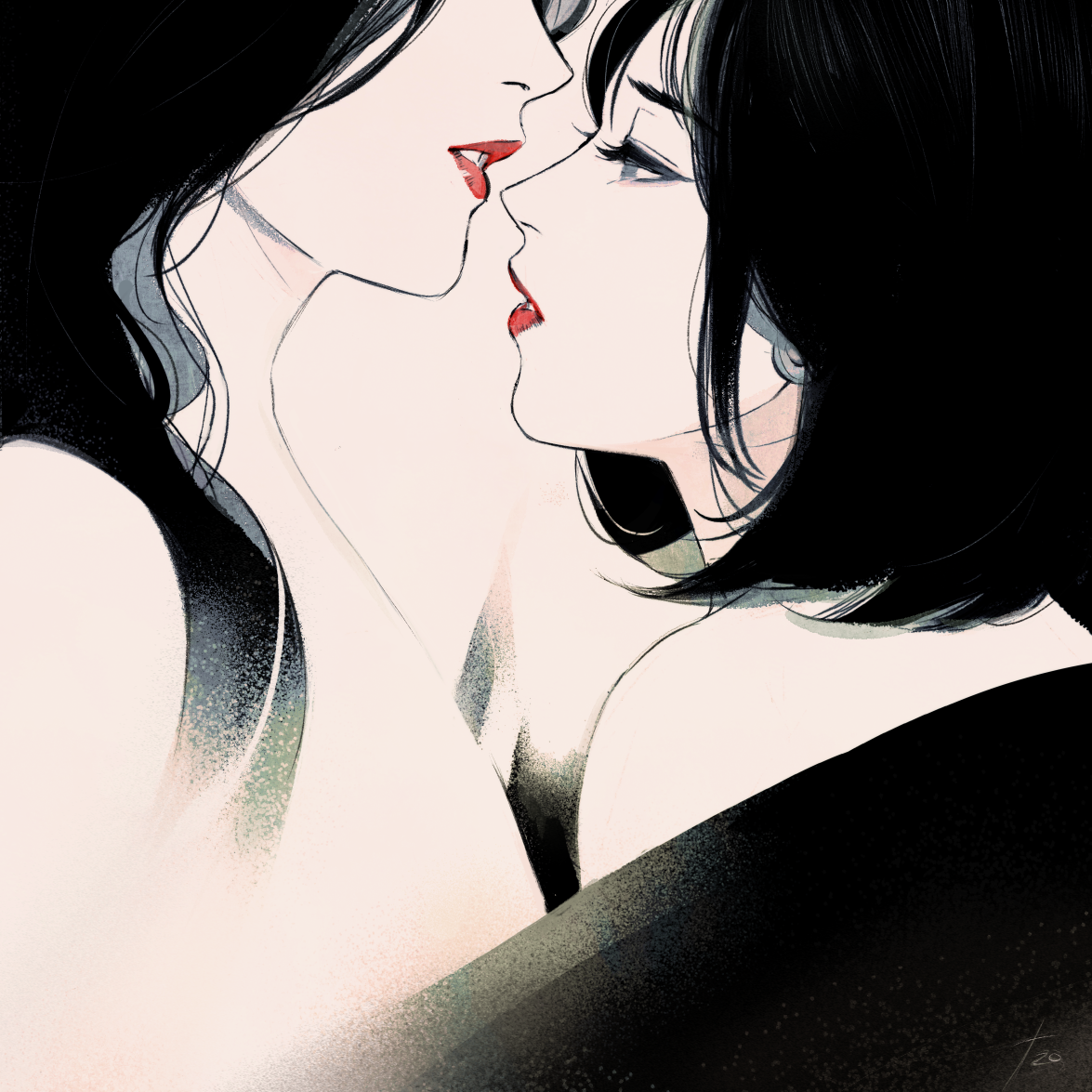 Copyrights © 2021 Tida Kietsungden
---
ABOUT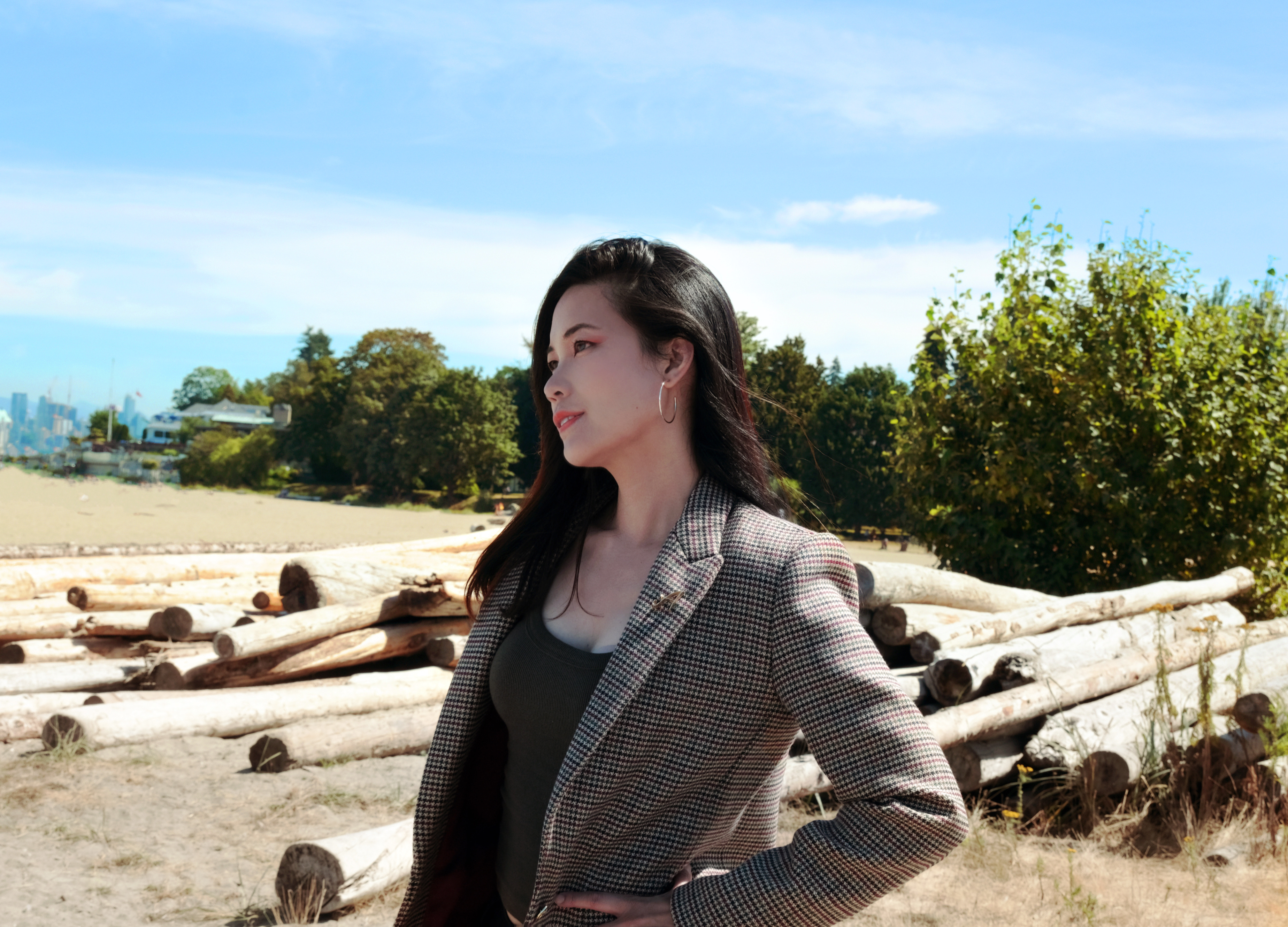 Tida Kietsungden

Illustrator, concept artist and visual artist.
Co-creator of Oracle & Bone Studios
A Summer's End - Hong Kong 1986



Tida has been interested in art all her life. She is mixed Thai, Chinese, and Japanese. She was born in Germany and grown up in different countries because of her family's business. Her art career includes fine art, comics, illustration, concept art, photography, and cinematography. She was awarded a Bachelor of Fine and Applied Arts degree and graduated with first honours and a gold medal from Chulalongkorn University with a major in visual art. Her career has brought her work opportunities in several countries including Japan, Thailand, Italy, and Canada, as well as many freelance contracts across the world. Since moving to Canada, Tida took great interest in concept art design for video games and illustrative media. She produced illustrations for Vancouver based companies during much of 2018 before co-founding her own studio, Oracle and Bone, and producing an indie game titled "A Summer's End - Hong Kong 1986" which released in April of 2020. Tida has followed through in her passion for art her whole life. Her art skill reflects that as her portfolio explores the use of various techniques in both digital and traditional media.




Previous work & clients

Oracle & Bone
Macmillan
Atomhawk
Sequence group
Capcom
Beeline Entertainment
Warner Bros.
Square Enix
Applibot
Cygames
Nexon
NCsoft
Kodansha
Kinokuniya
Infinitale RPG
Pokelabo Inc.
Rift Entertainment
Kalescent Studios
Four World Sinc.
Thinkingbox
To The World Co.
Applibot
Maker
Fine Art Prints "Marooned at Sea" (May 2022)

The prints are fine art Giclée archival quality on Hahnemühle 1584 Museum Etching 350 gsm 8.5" x 11".
Limited 20 quantity, signed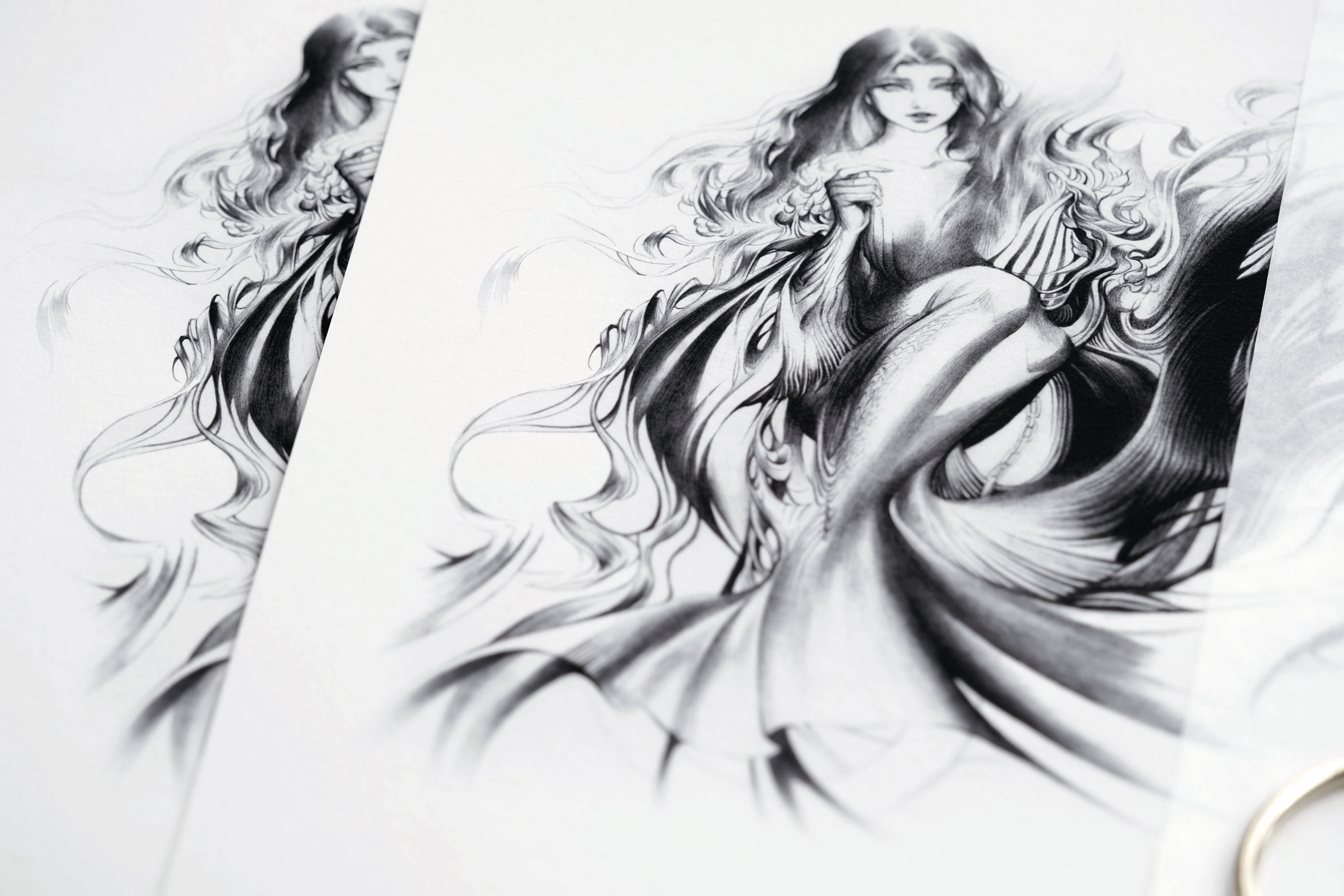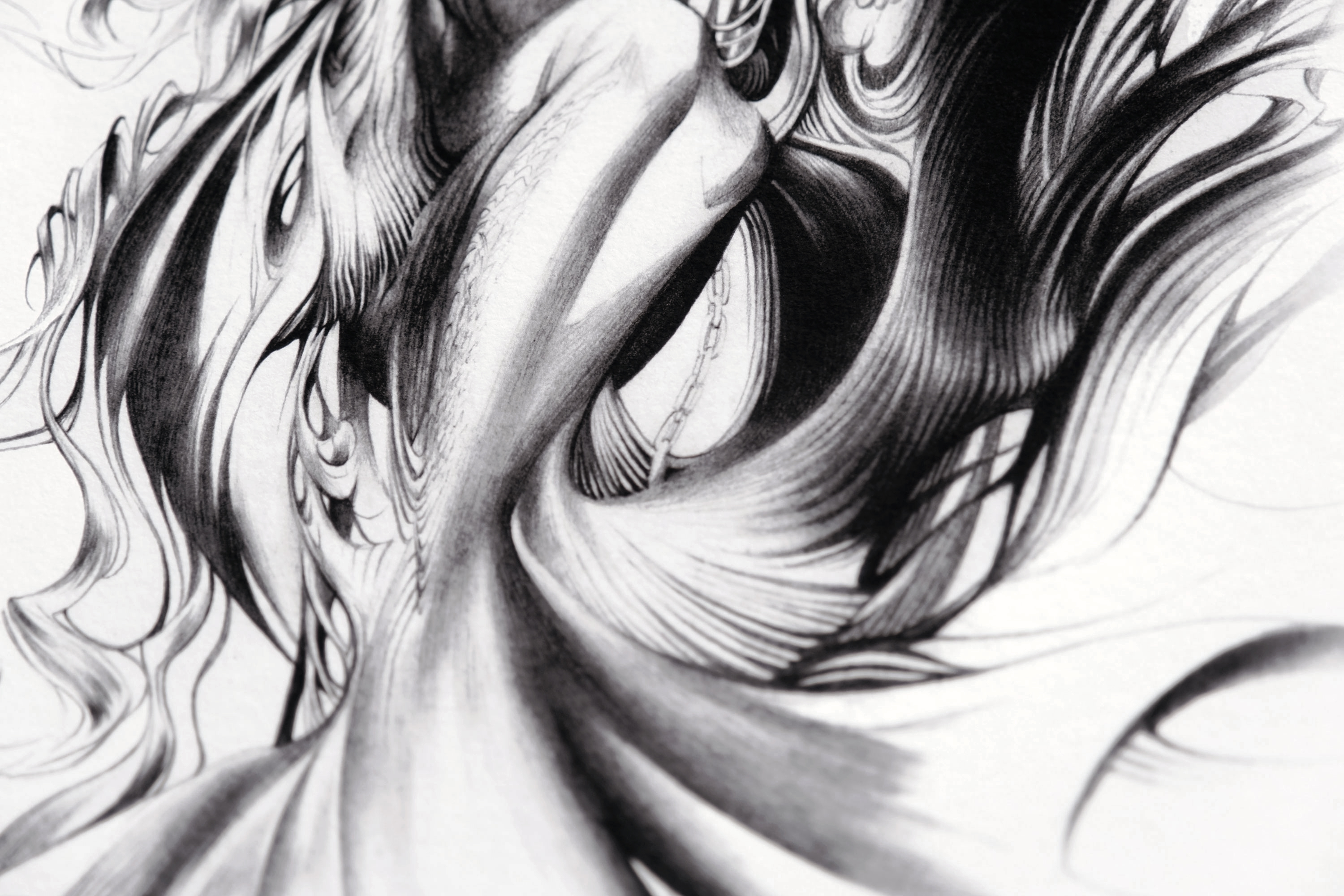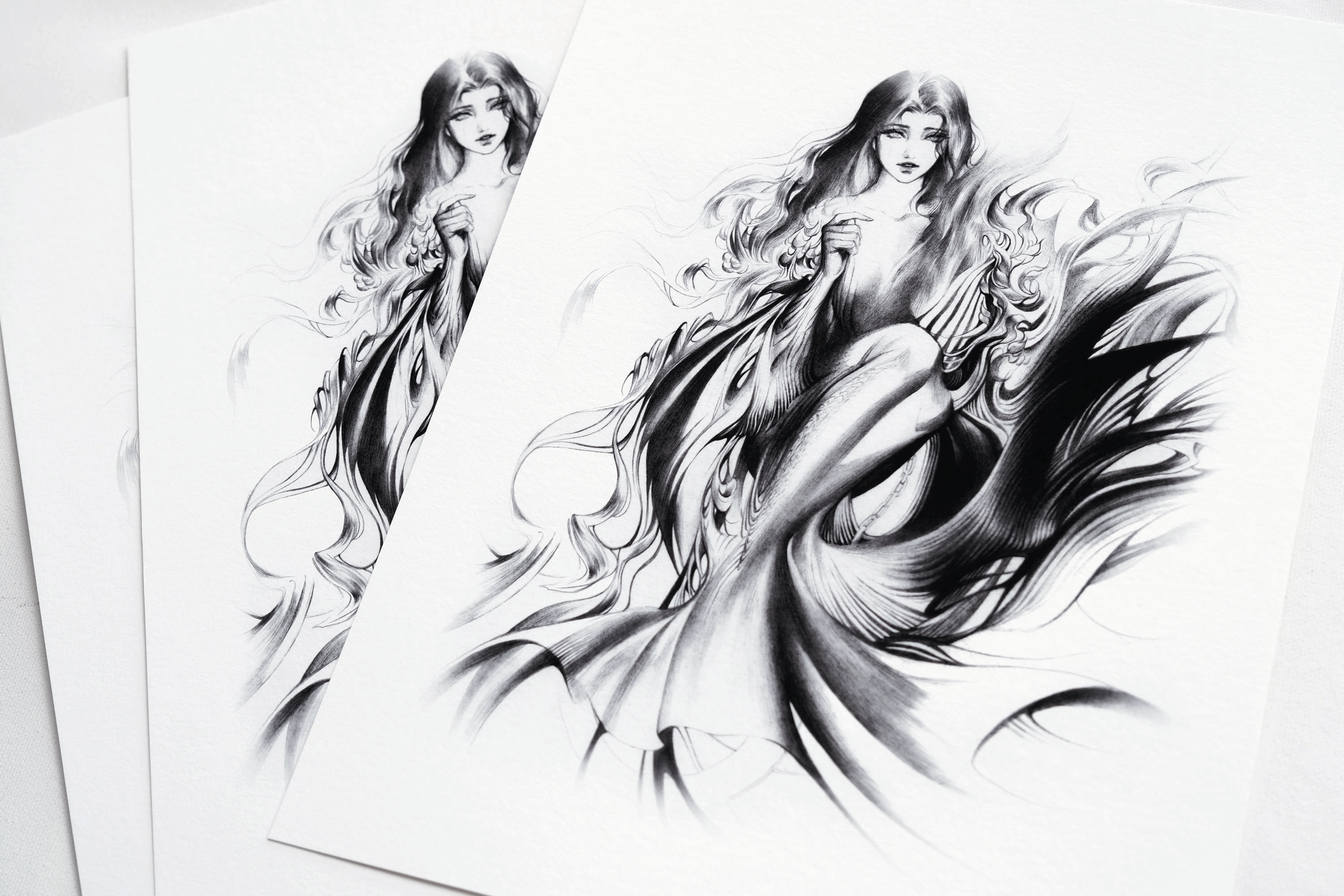 In years gone by
those memories
we never forget

Though we didn't have it
all our way
that we would go the distance

It's a long way back
from where we are
to turn around


View cart
---
Handcrafted pencils and pens


I have always loved to collect and use different kinds of pencils for drawing. Recently I decided to learn and make them myself. I hope you don't mind me sharing some of these pencils with you. Please know that it's just a hobby and something I enjoy making. Since they're handmade with materials were found or upcycled pieces that have little stories behind, they might be imperfect and have natural unique patterns. I borrowed a mini wood lathe for turning and used pencil mechanism kits for hardwares. If you have any question please feel free to contact me.

Each sale I'll donate towards Regional Animal Protection Society which is a no-kill animal services agency that operates the RAPS animal hospital, cat sanctuary, adoption & animal medicial emergencies in Richmond and Vancouver, Canada.


"Blue Ocean" handcrafted mechanical pencil 0.7mm. (2022)

The barrel made from weathered wood found near the seaside beach with Cerulean blue colour resin.
Handturned piece with mechanical pencil lead size 0.7mm in gold tone metal hardware.

View cart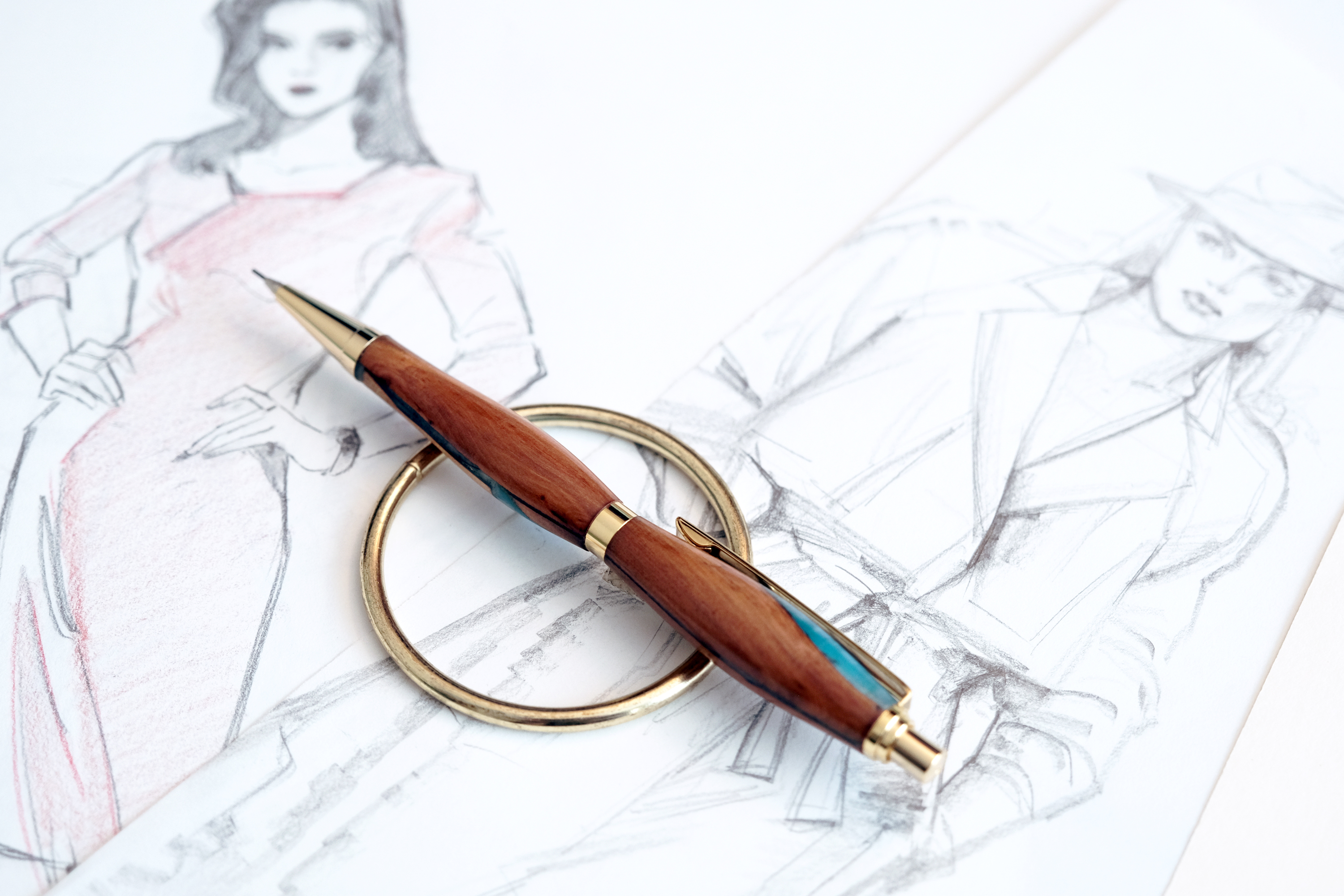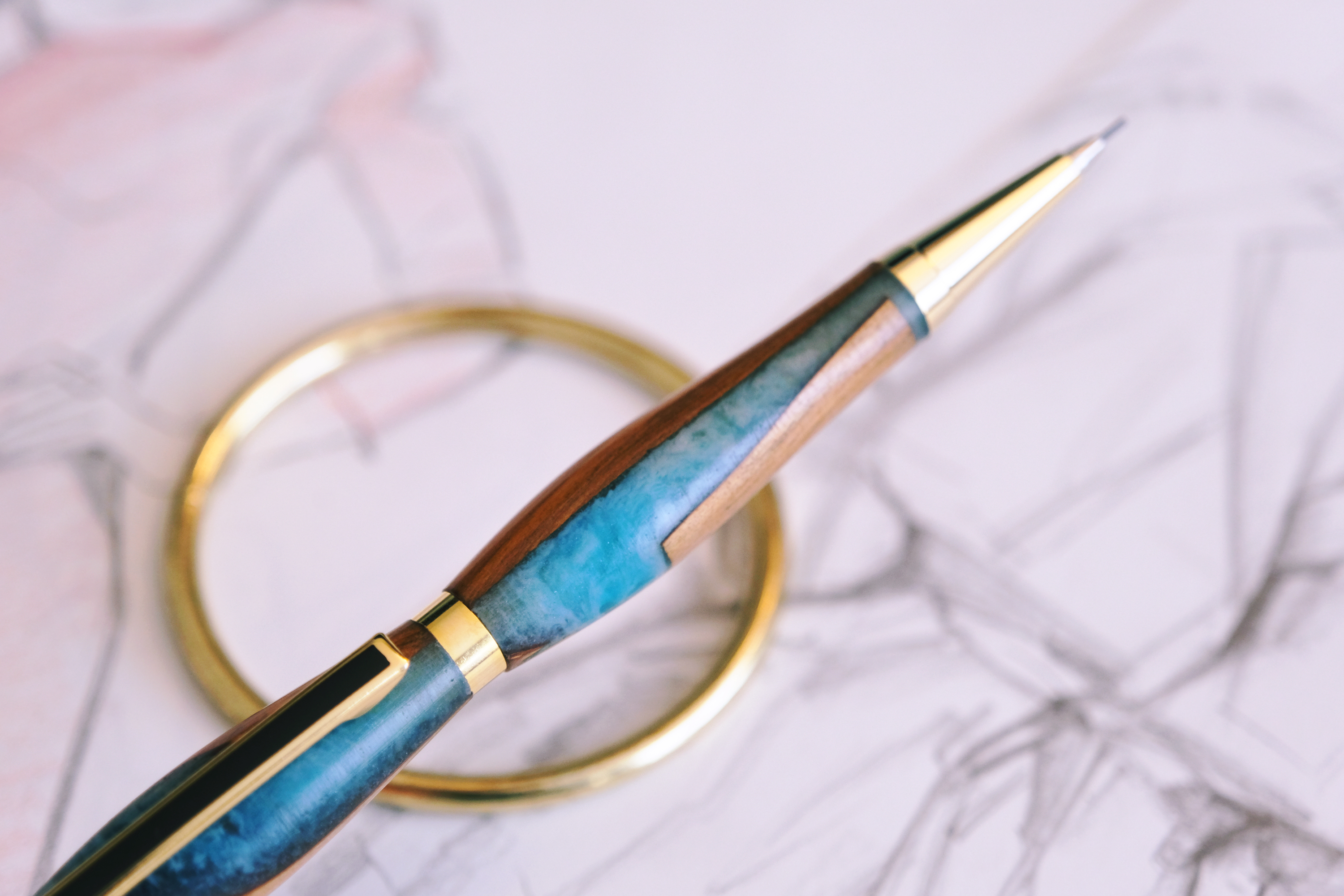 ---
"Seaside" handcrafted ballpoint pen (May 2022)

The barrel made from weathered wood found near the seaside beach with Aquamarine blue colour resin.
Handturned wood ballpoint pen in gold tone.

View cart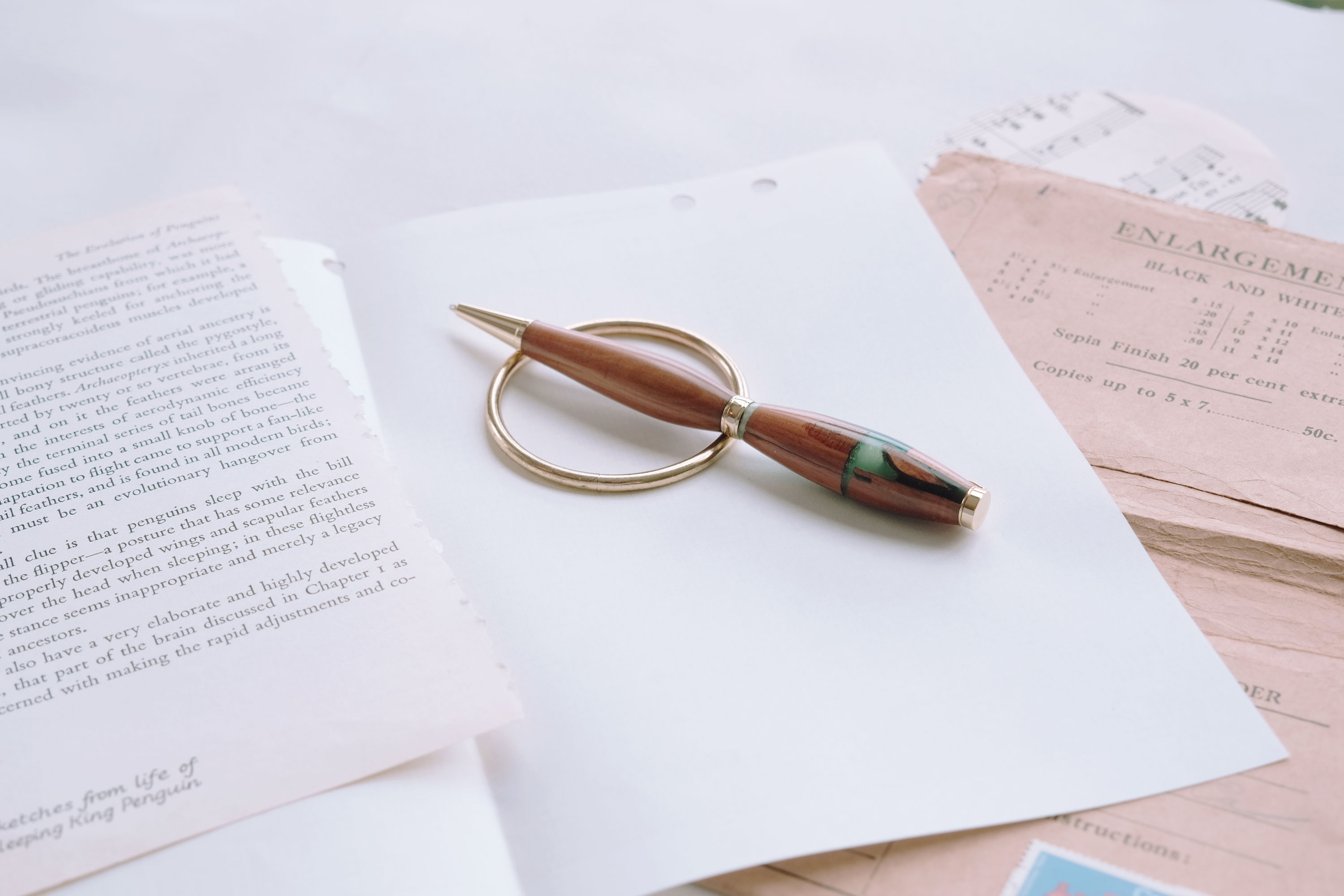 ---
"Sunrise and Sunset" handcrafted mechanical pencil 0.7mm. (January 2022)

The barrel made from weathered wood burl found near the seaside with Seashell pink (Pantone 13-1409) and Blue Sapphire blue (Pantone 18-4231) resin mixed with gold flake. Handturned piece with mechanical pencil lead size 0.7mm in gold tone metal hardware.

Sunset : Blue top, pink bottom
Sunrise : Pink top, blue bottom

(Sold)


---
"Pacific Trail" handcrafted mechanical pencil 0.7mm. (May 2022)

The barrel made from Desert Ironwood in satin gold.
Handturned wood mechanical pencil lead size 0.7mm.

View cart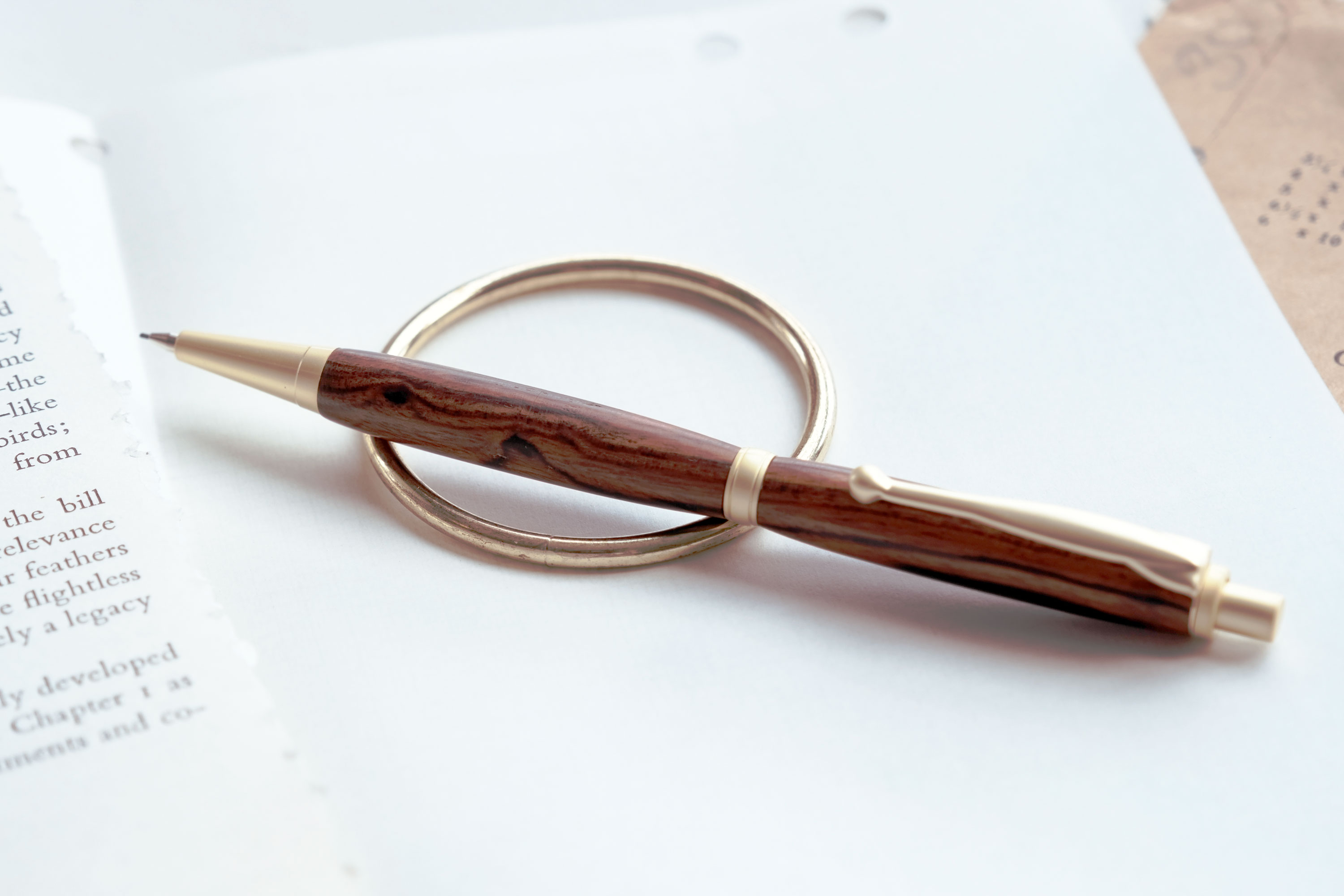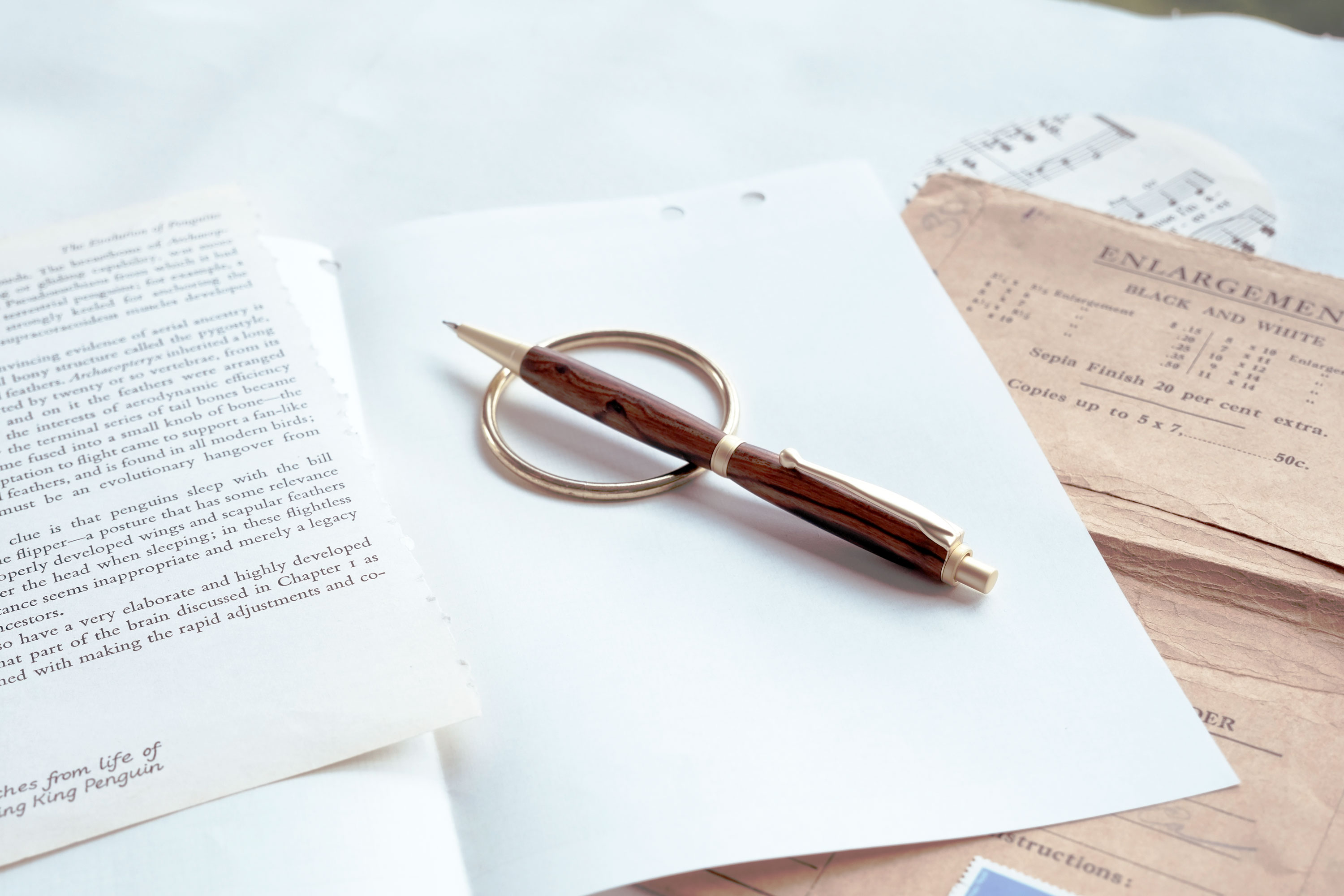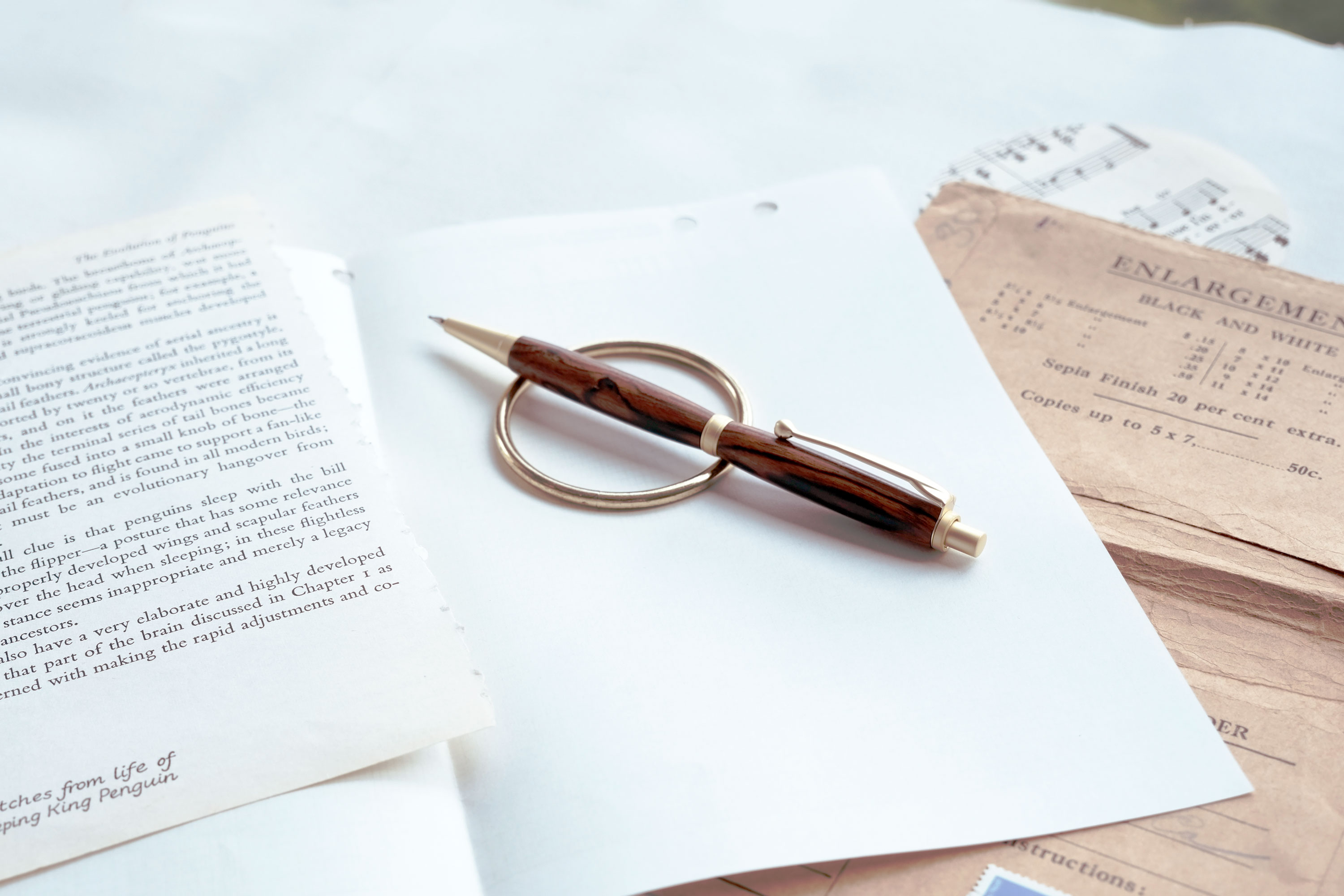 ---
"First Love" handcrafted mechanical pencil 0.7mm. (May 2022)

The barrel made from Pink Ivory wood in satin gold.
Handturned wood mechanical pencil lead size 0.7mm.

(Sold)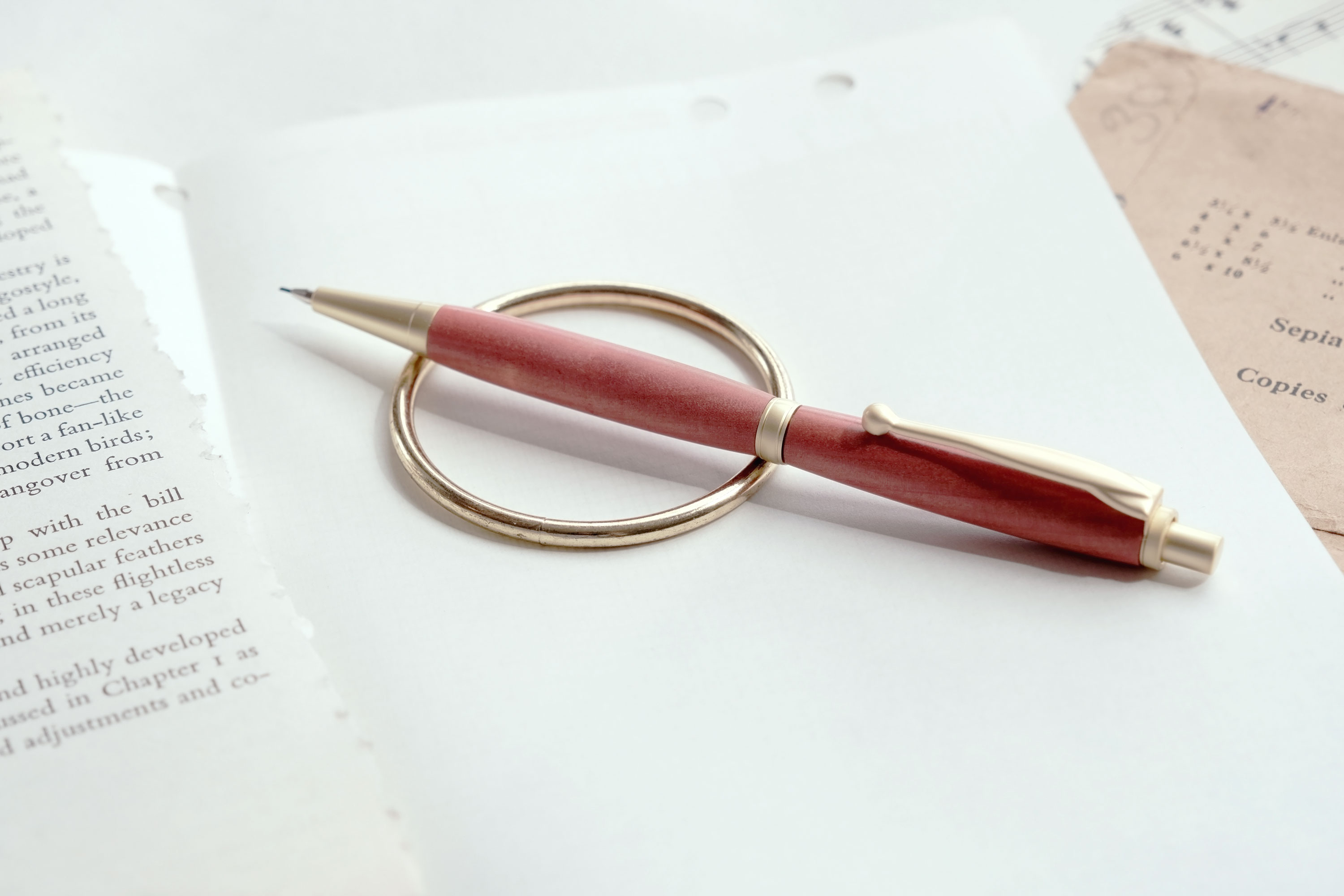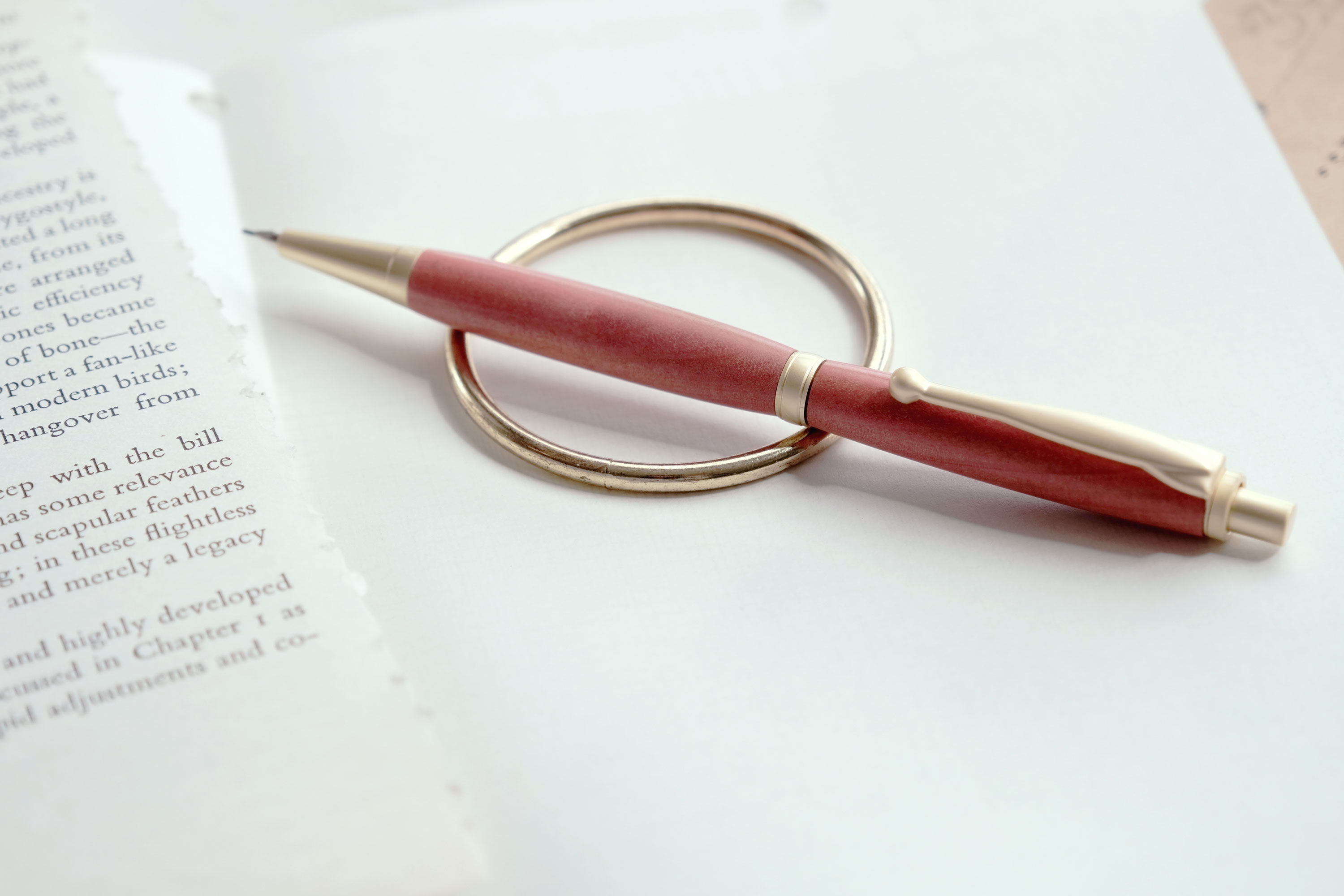 ---
"Pink Rose" handcrafted mechanical pencil 0.7mm. (May 2022)

The barrel made from Pink Ivory wood in gold.
Handturned wood mechanical pencil lead size 0.7mm.

View cart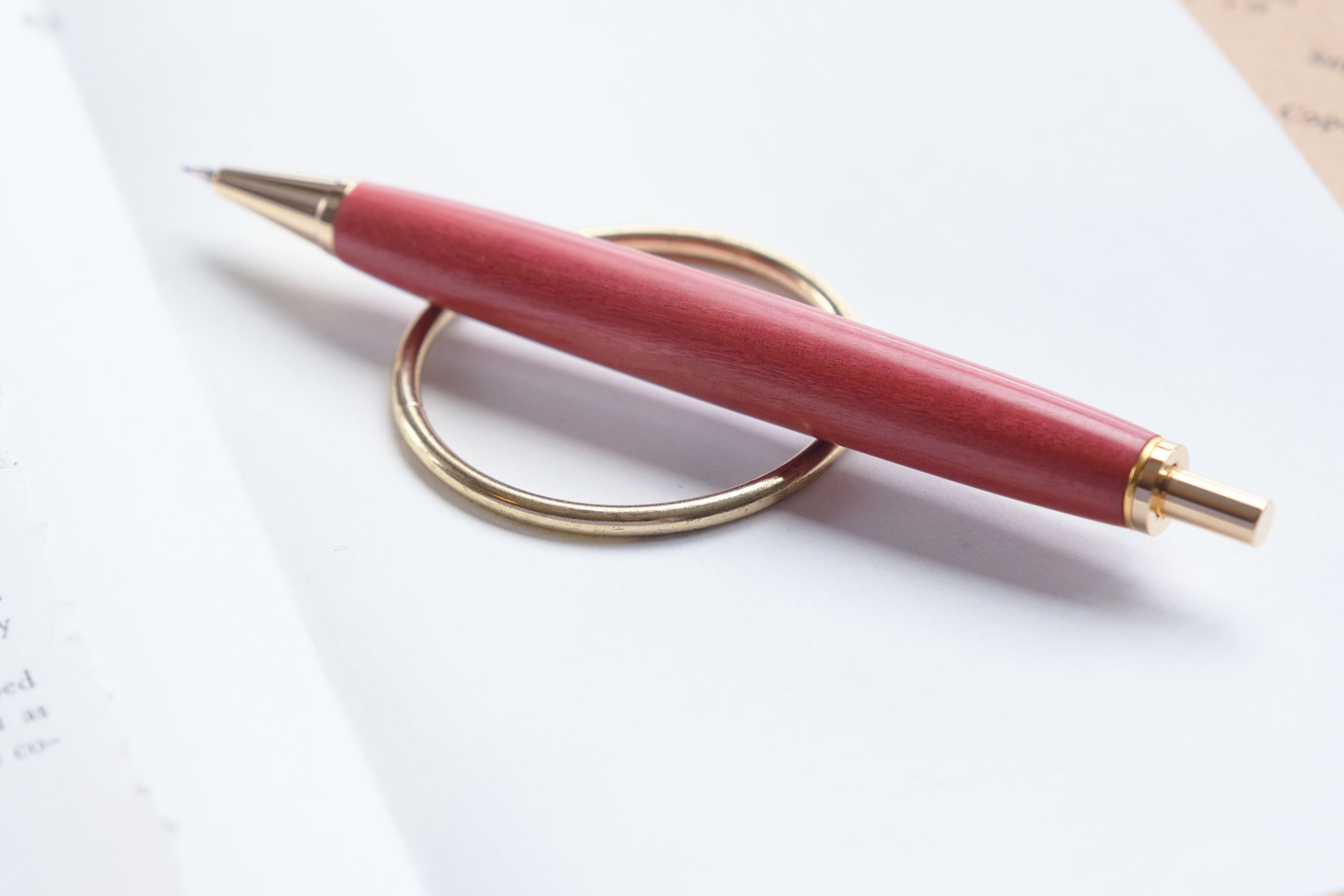 ---
"After Dark" handcrafted mechanical pencil 0.7mm. (May 2022)

The barrel made from Tasmanian Blackwood in gold.
Handturned wood mechanical pencil lead size 0.7mm.

View cart


---
"Touch" handcrafted ballpoint pen (May 2022)

The barrel made from warm maple wood in gold.
Handturned wood ballpoint pen.

View cart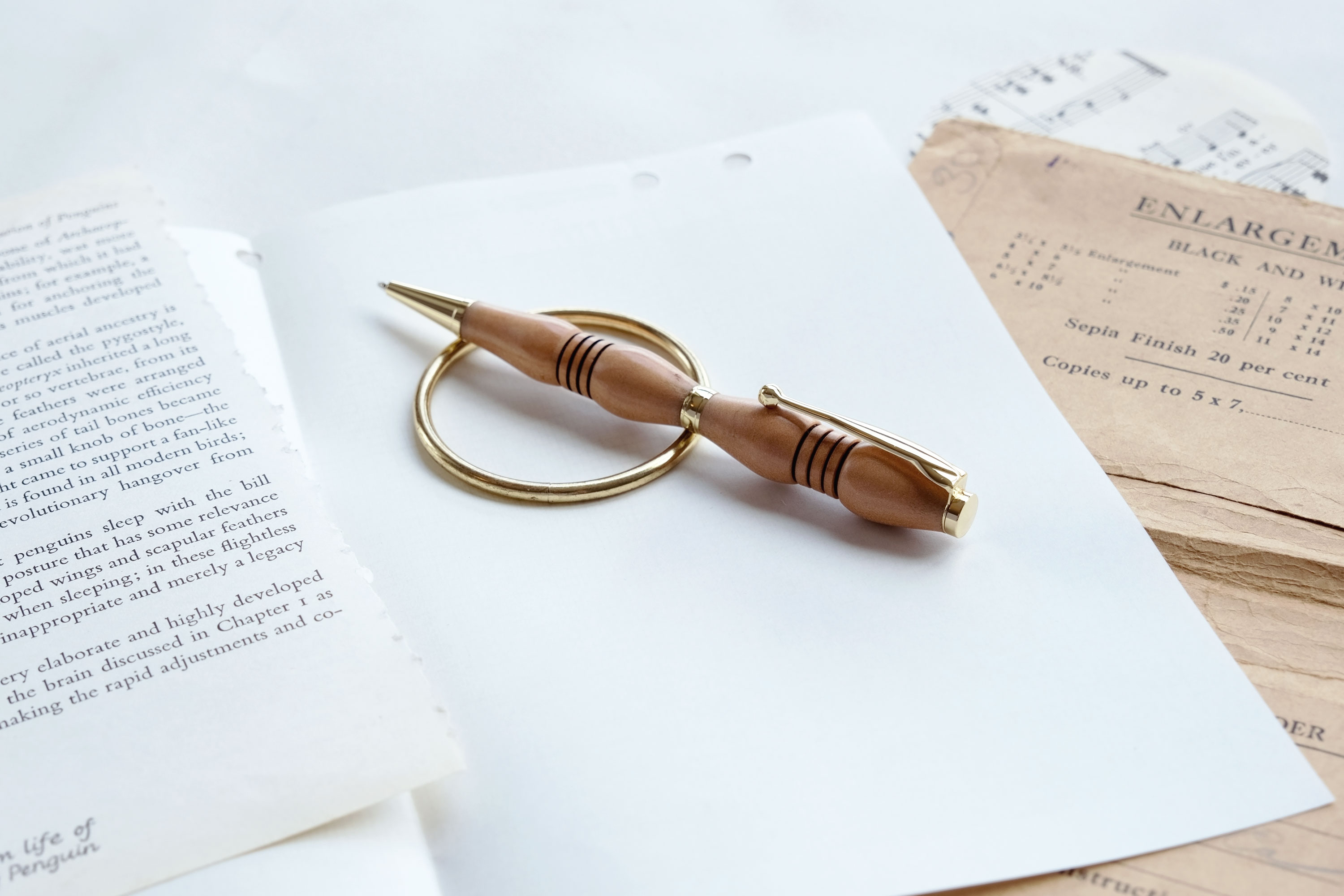 ---
"Birch and Beech" handcrafted mechanical pencils 0.7mm. (May 2022)

The barrel made from high two tones figured Beech and Elder woods in gold. Handturned wood mechanical pencils lead size 0.7mm.
Set of two

View cart


---
"Morning Forest" handcrafted mechanical pencils 0.7mm. (May 2022)

The barrel made from figured Beech wood in gold. Handturned woods mechanical pencil lead size 0.7mm.

View cart


---
"Medley" handcrafted ballpoint pen (May 2022)

The barrel made from two tones figured Elder wood in gold. Handturned wood ballpoint pen in gold.

View cart


---
"Melody" handcrafted ballpoint pen (May 2022)

The barrel made from Mesquite wood from antique guitar in gold tone. Handturned wood ballpoint pen in gold.

View cart


---
"Afternoon Tea" handcrafted mechanical pencil 0.7mm. (April 2022)

The barrel made from Myrtle wood in chrome silver. Handturned wood mechanical pencil lead size 0.7mm.

View cart


---
"Honey" handcrafted ballpoint pen (April 2022)

The barrel made from figured beech wood in the boat's interiors. Handturned wood ballpoint pen in gold.

View cart


---
"Sunny Day" handcrafted mechanical pencil 2mm. (2022)

The barrels made from spalted figured Tamarind wood. Handturned piece lead holder mechanical pencil 2mm. in antique gold.

View cart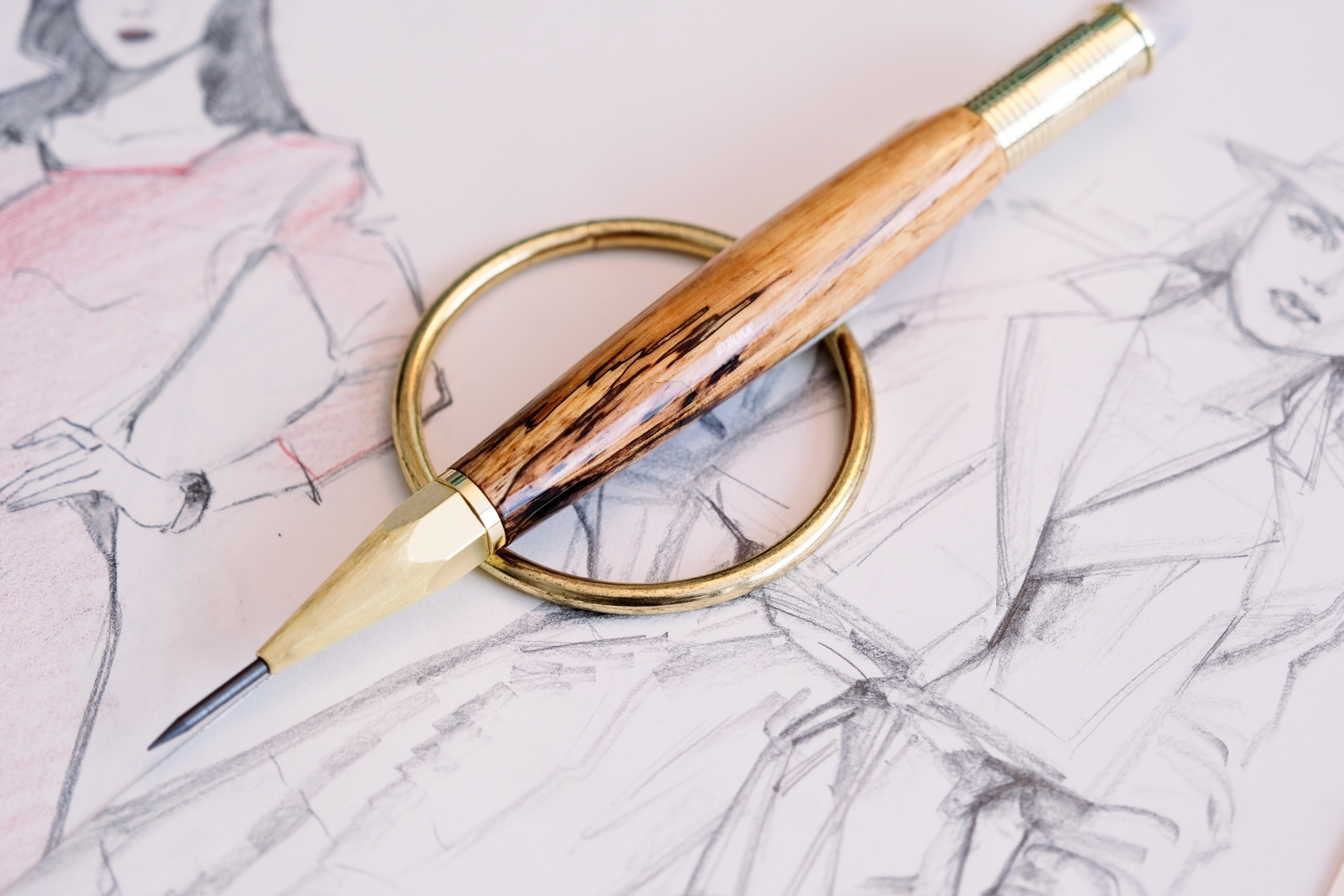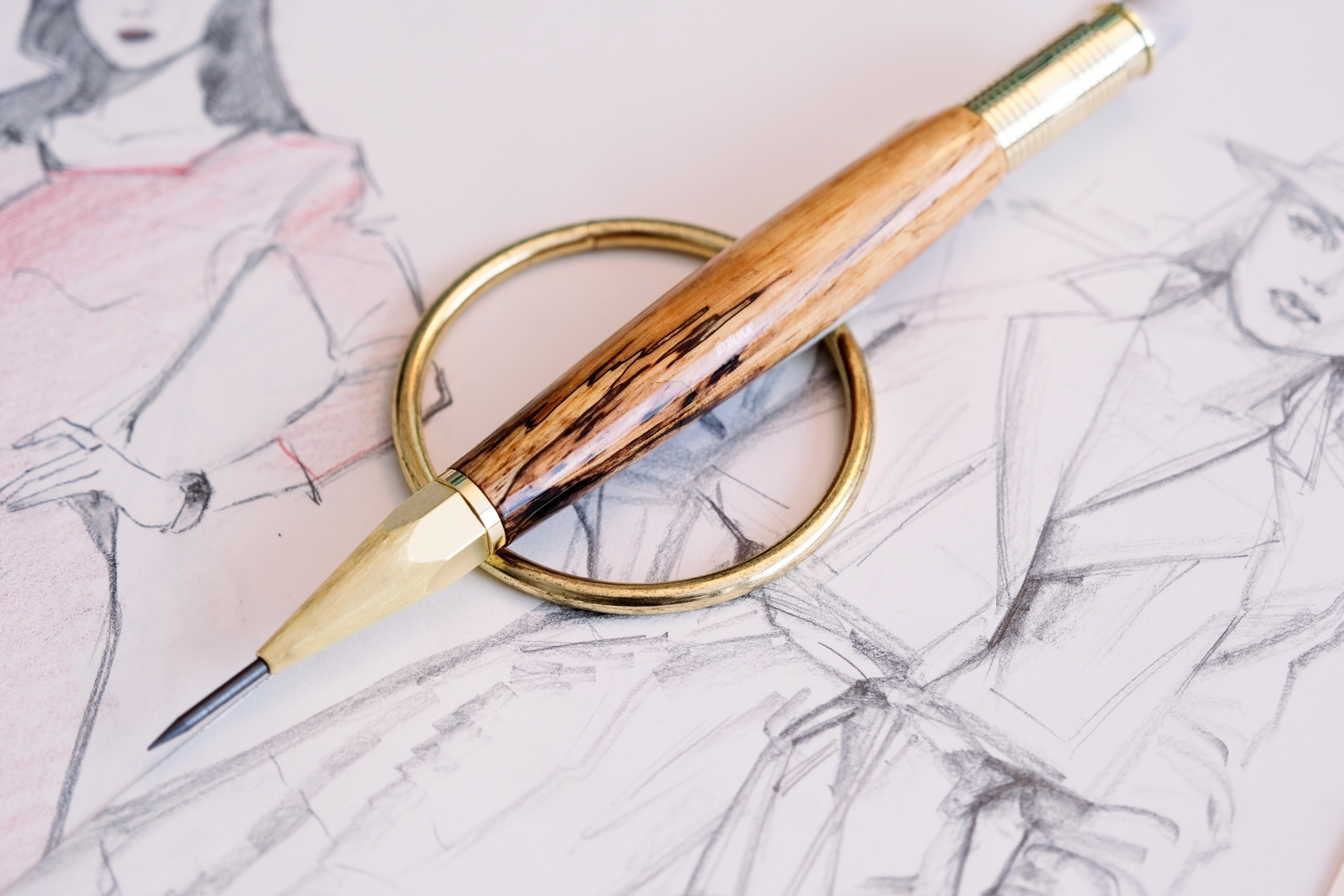 ---
"Claret 1980s" handcrafted mechanical pencil 2 mm. (2022)

The barrels made from cast red polymer with gold in marble pattern. Mechanical pencil lead holder size 2mm. in antique gold.

View cart


---
"Sweet Memories" handcrafted mechanical pencils 0.7mm., and lead holder, clutch pencil 2mm. (2022)

The barrels made from wood pieces found in the boat's interiors. Handturned pieces with Parker mechanism style mechanical pencils lead size 0.7mm in hexagonal gold tone metal hardware, and lead holder mechanical pencil 2mm in dark silver hardware.

Sweet Touch : Red and grey pattern in gold, mechanical pencil 0.7mm.
Night City : Indigo blue with red, yellow in gold, mechanical pencil 0.7mm

(Sold)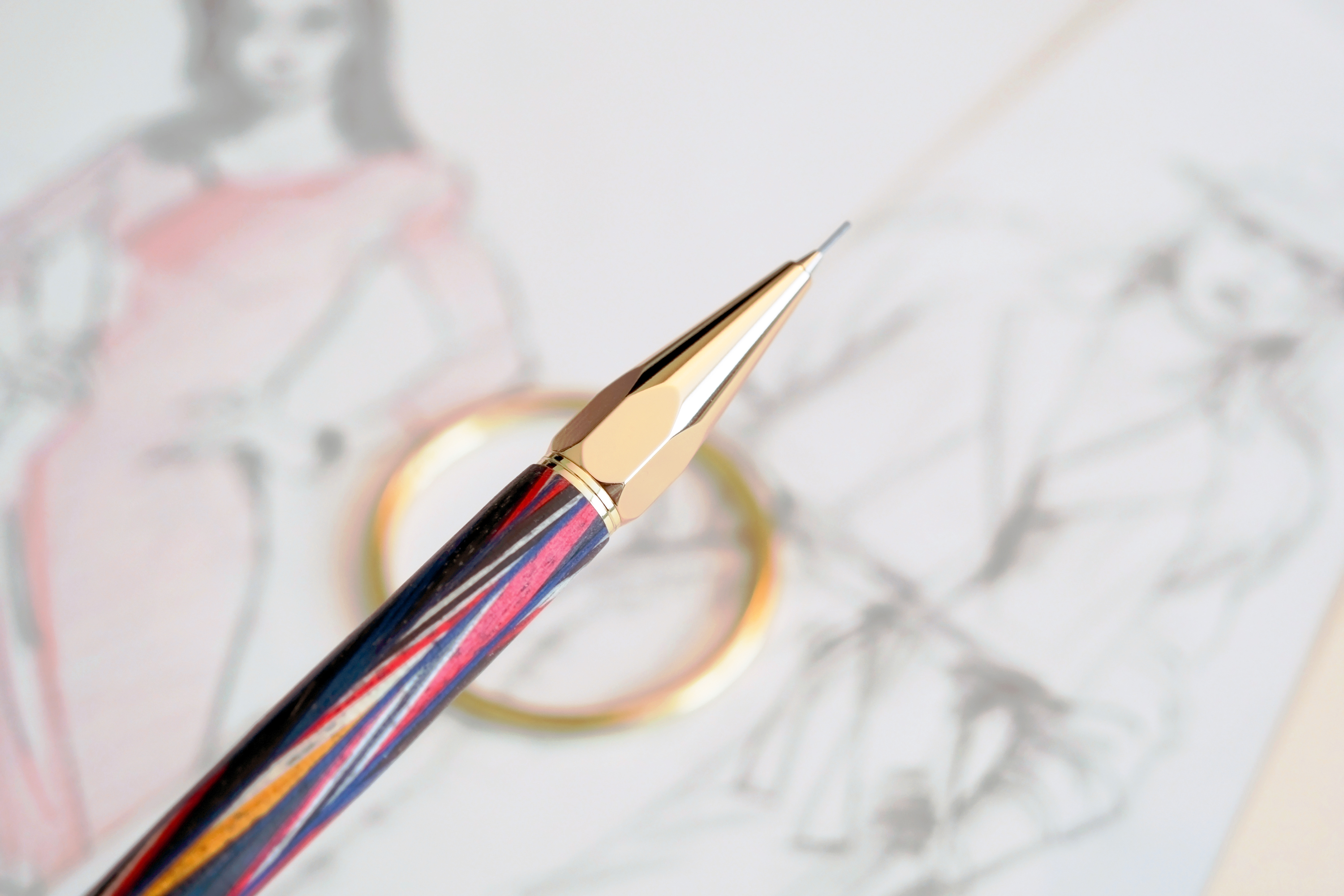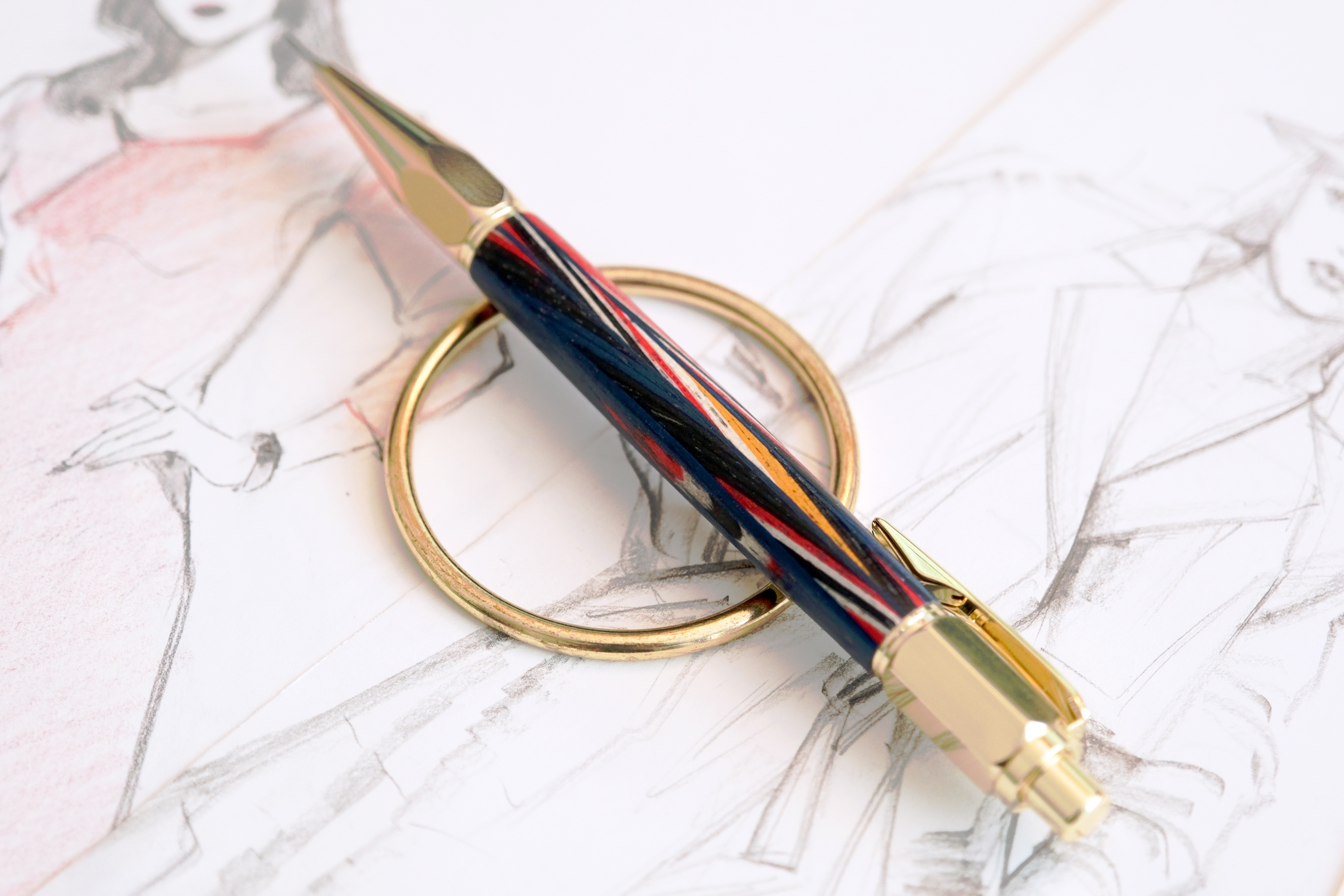 ---
"Moonlight" handcrafted brass mechanical pencils 0.7mm. (2022)

The barrel made from pearl corian piece found in the boat's interiors. Handturned piece mechanical pencils lead size 0.7mm in gold tone aluminium hardware.

(Sold)


---
"Lace Coutour" handcrafted mechanical pencil lead holder, clutch pencil 2mm. (2022)

Handturned piece with mechanical pencil lead size 2mm in metal hardware. The back tip has eraser and a sharpener.

View cart


---